Clean Late Model R107 : 35k Mile 1987 Mercedes-Benz 560SL
Why We Like It
The R107 SL is one of Mercedes' most loved and iconic models, and that wasn't just felt by consumers – Sindelfingen's execs wanted to make the R129 as exemplary as its older brother, and coupled with continuously strong sales in the R107, they kept the car in production for more than 17 years, with over 237k units sold. Virtually none of the production models are particularly rare, but because of their timeless styling, exceptional build quality and aspirational place in so many people's memories, they've always stayed desirable for collectors, so much so that low mileage examples of the final 5.6L V8 iteration finished in good colors has and can bring well into the $40k's and $50k's…if not more.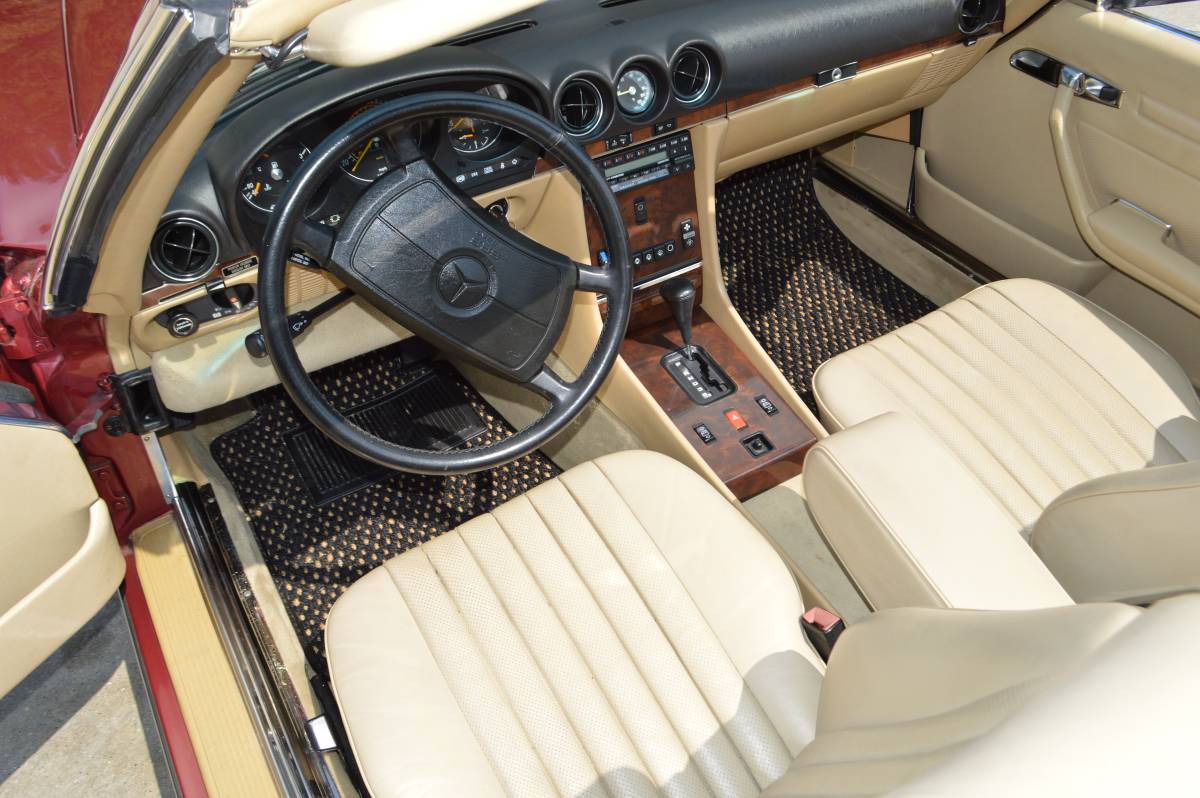 The listing description of this car would lead us to believe that this final year 560SL is one of those examples: 36k miles, Garnet Red on Pebble, "ALL maintenance records from new", original "excellent paint", "absolutely no rust" etc. Beyond that, all of the systems (A/C, clock, gauges, Becker radio, etc.) are represented as functioning correctly and the car's described to "literally run like new." Considering the mileage, a recent service and a seller who's welcome to inspections, that claim might be entirely true, but of course we always suggest third party validation. We're not fond of the "door guard" chrome trim, but because Mercedes' paint quality was so high in this period, it's typically relatively easy to remove that aftermarket trim without issue, and frankly nothing else about this car strikes us as negative.
Where's the value? That's becoming a tougher question – a car with these specs would have routinely seen a retail price in the mid to high $40k's a few years ago, and while the demand doesn't seem to have diminished, realistic valuations certainly have. Based on the cars that we're seeing - including the ones with higher prices that continue to remain unsold - we think this car is priced for a very safe buy. If in fact everything cosmetic checks out, the door guards come off (with the original finish unscathed), and the mechanicals are all in good working order, then it might be a very good buy. Under those circumstances we'd think it could bring considerably more than the seller's list price on Bring a Trailer, and would certainly be listed for 20% more in any number of retail dealer showrooms.