Dealer Modified: 1954 Austin-Healey 100 BN1 'Le Mans Conversion'
Why We Like It
This 1954 Austin-Healey appears to be a highly restored example, and although it was done by a Healey specialist a decade ago, from what we can gather from the photos it looks like it could've been completed yesterday. Finished in the attractively uncommon color combination of 'Reno Red' over tan interior with red piping, the car sports new tires, brakes, Toyota 5-speed transmission (probably a performance upgrade, but a Moss 4-speed with overdrive is easily and affordably accessible if you desire), and recently rebuilt larger 1 ¾" twin SU carburetors (which it was optioned with from new).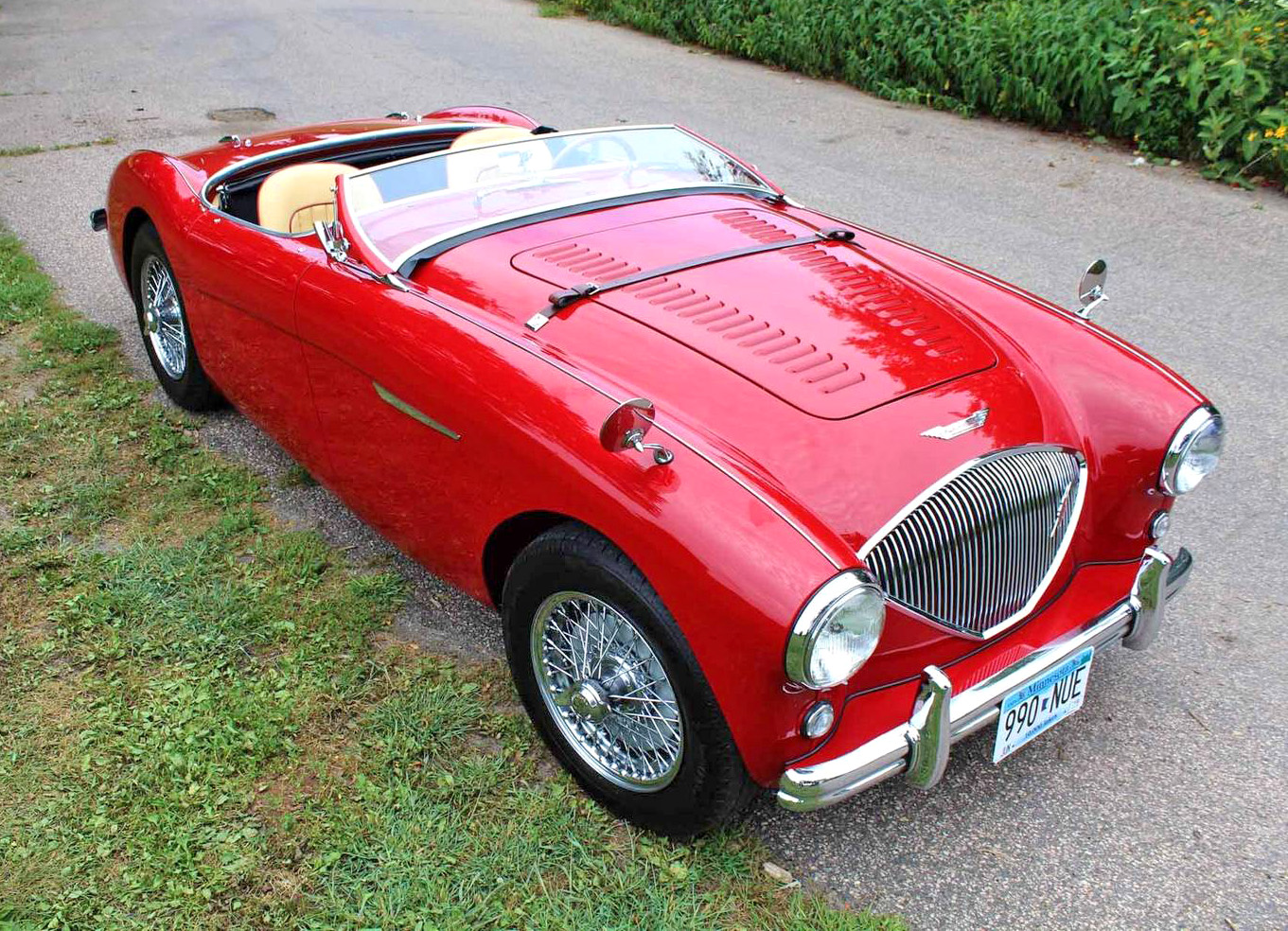 That's all nice and dandy, but what caught our eye is the dealer installed 'Le Mans' package with bigger high-compression pistons, special intake manifold, bigger carburetors, a cold air box and air tubes, a Lucas distributer, larger valves, an aluminum louvered bonnet, a front stabilizer, anti-roll bar, and a 'Le Mans' leather hood strap to safely hold everything intact when you're flyin' at 110 mph. While we've obviously not driven this one, in our experience with other Le Mans Healeys, feature like this combine to turn a really fun little sportscar into a truly exhilarating driving machine. Check out the owner supplied (windshield down) driving video in the listing and you'll see what we're talking about; such a great experience with the wind in your face. AND, it's certified by the 100M registry with badging permanently attached on the body and engine compartment.
The best part is that the owner has priced this beauty comparable to recent sales of other stock BN1's in similar condition, but with the addition of a factory built, dealer installed 'Le Mans' package, you've got a winning combination.