Why We Like It
A handful of years back, Sunbeam Tigers saw a meteoric rise in values, and since then we've seen a practically nauseating plethora of butchered examples for sale all over the internet, but what really catches our eye is one that has been faithfully restored back to stock (minus the steering wheel cover, that thing's got to go). Originality in a Tiger can make a huge difference in terms of value and spotting what's right and wrong can be a difficult task, even to the well-initiated.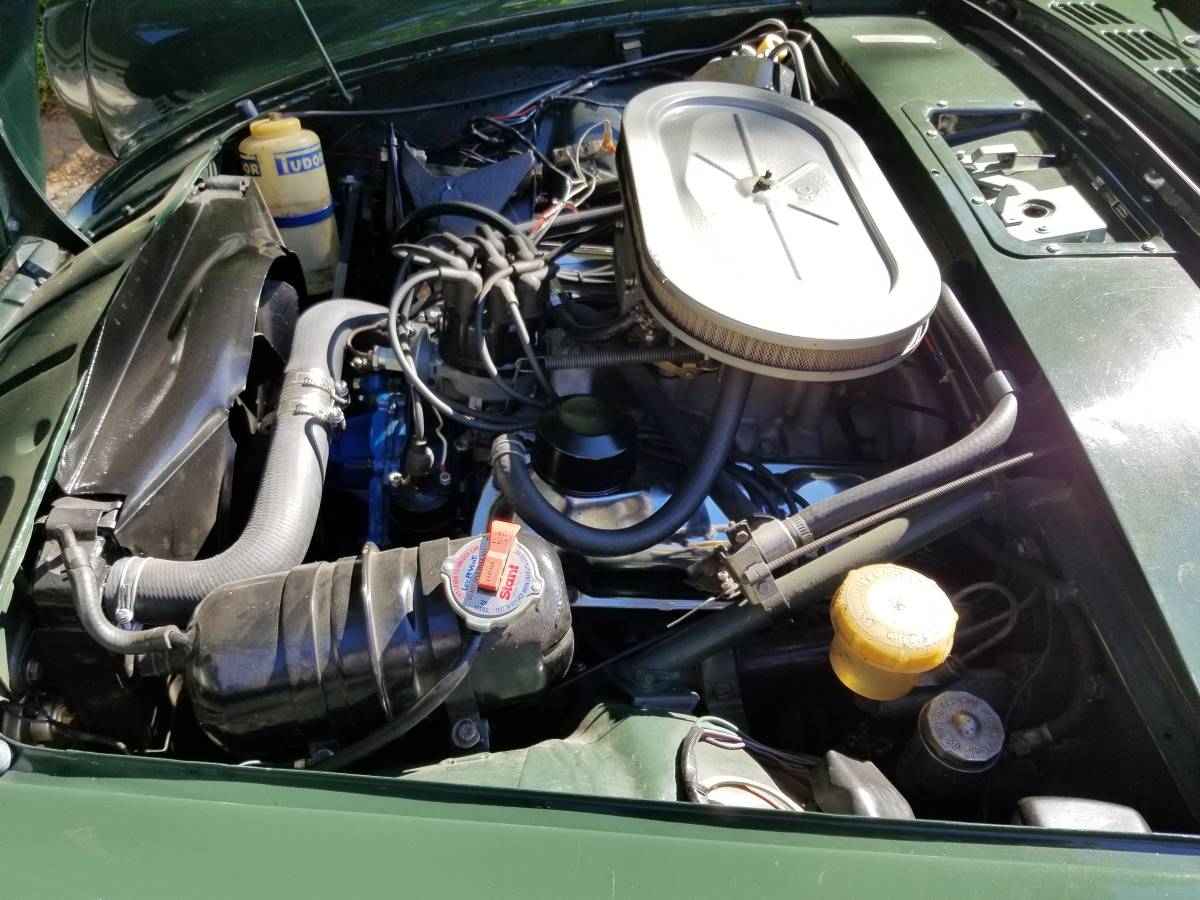 This example is a really late Mk IA, and it looks fantastic in its original – albeit fairly common – color combo of #86 Forest Green and black vinyl interior. The seller goes into great detail as to what's been done during the well-documented restoration, including a high-quality bare metal repaint and the rebuilds of the original 260ci Ford V8 engine to stock specs, Ford Toploader 4-speed manual transmission, suspension, and brakes along with pretty much everything else you can possibly imagine.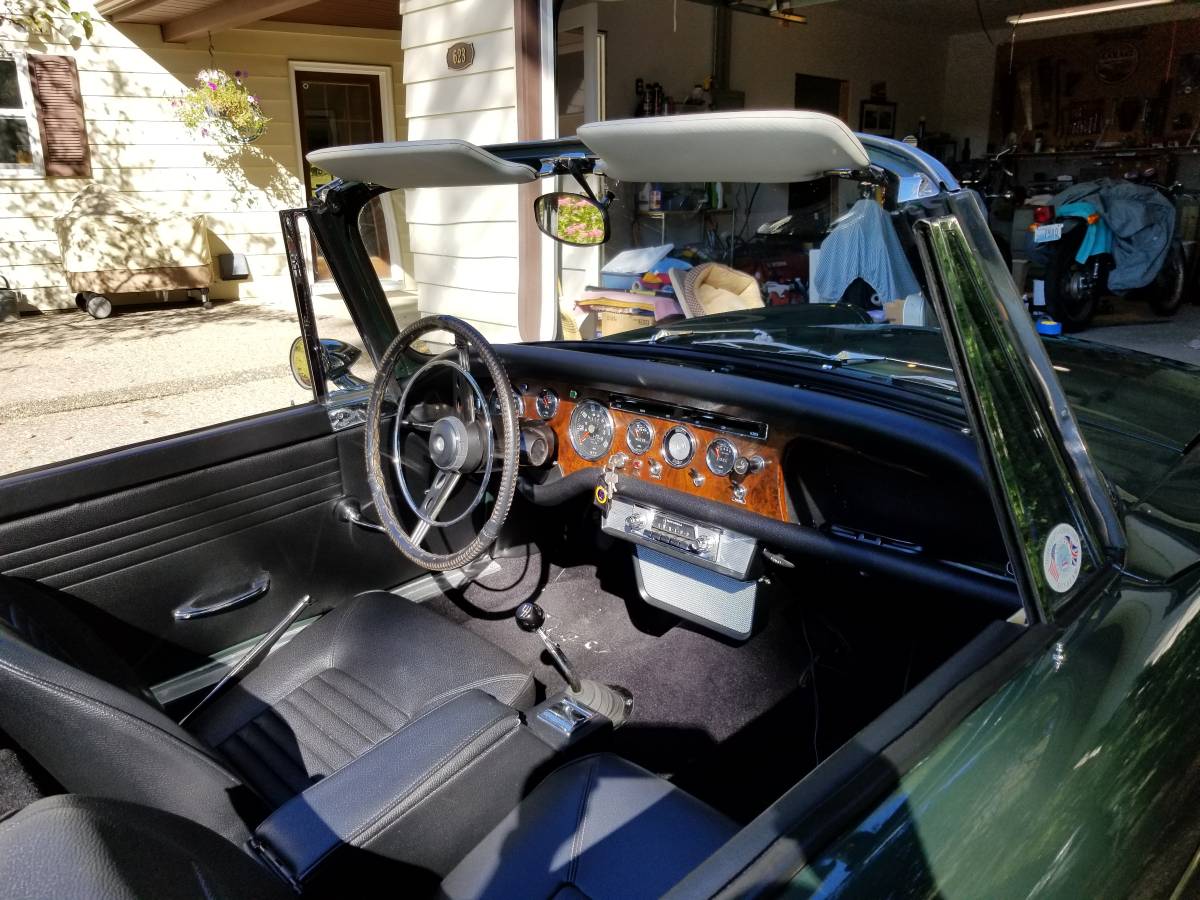 The car is TAC (Tiger Authentication Certificate) certified, and all the little rare bits and pieces look to be intact, like the irreplaceable fan shroud, Tudor washer fluid bottle, air cleaner, trunk tools with the factory clamps that rarely survive for 50+ years, and most importantly, that big metallic sticker on the valve cover that shows the engine and model numbers. Even though Rootes (Sunbeam's parent company) didn't keep the best records, resulting in the inability to unequivocally prove that a specific engine came in a specific car, if the TAC gods are convinced, we'll take their word for it. We really dig the rarely installed LAT-72 English Motorola AM band radio and speaker, and we love that it comes with two sets of wheels: the stock (date stamped) Sunbeam steel wheels with hubcaps as well as an extra set of sportier American Racing mags, although those need refinishing.
All-in-all we love this Tiger, and even though it isn't perfect, it's got everything else going for it. We see similarly restored and complete examples routinely selling for roughly the same price to a little bit more at auction, and you probably couldn't replicate the restoration for the price of admission, so for those reasons we think this is a totally fair price.