Ferrari V8-Powered Sport Sedan: 1987 Lancia Thema 8.32 5-Speed
Why We Like It
The Thema is a luxury sedan produced by Lancia from 1984 to 1994 and it shared the Type Four platform with the Alfa Romeo 164, Saab 9000, and Fiat Chroma. The 8.32 model was introduced in 1986 and features a 2.9L Ferrari Tipo F105L V8 based on the Ferrari 308 and Mondial Quattrovalvole engines that is paired to a 5-speed manual transmission only. All 8.32's are front-wheel drive and came equipped with Bosch KE3 Jetronic fuel injection, ABS, and electronically controlled power steering. They were quite fast for a late '80s sedan, sprinting from 0-62 mph in only 6.8 seconds and on to a top speed of 149 mph. A total of 3,971 units were built from 1986 to 1992.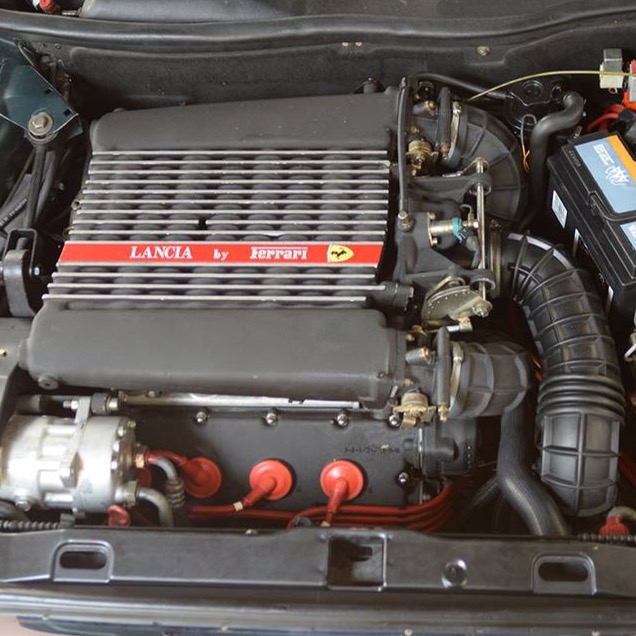 This Thema 8.32 was originally sold in Italy and recently imported to California by the selling dealer after an extensive cosmetic and mechanical refresh. The exterior was repainted in the original Verde Scuro and tan pinstripes were applied. The model features a cool retractable rear spoiler that rests flush in the trunk lid which is controlled by the driver via a rotary switch on the right stalk of the steering column. The seller notes that the seals for the spoiler were replaced and new taillights were installed. The tan alcantara interior is contrasted by a black dash and steering wheel as well as wood trim and was professionally refurbished with stunning results.
Mechanical servicing includes replacing the spark plugs and coils, temperature and oil pressure senders, front subframe bushings, all four shocks, clutch cable, exhaust system, A/C compressor, all fluids, and more. A four-wheel alignment was also performed, and the wheels were balanced.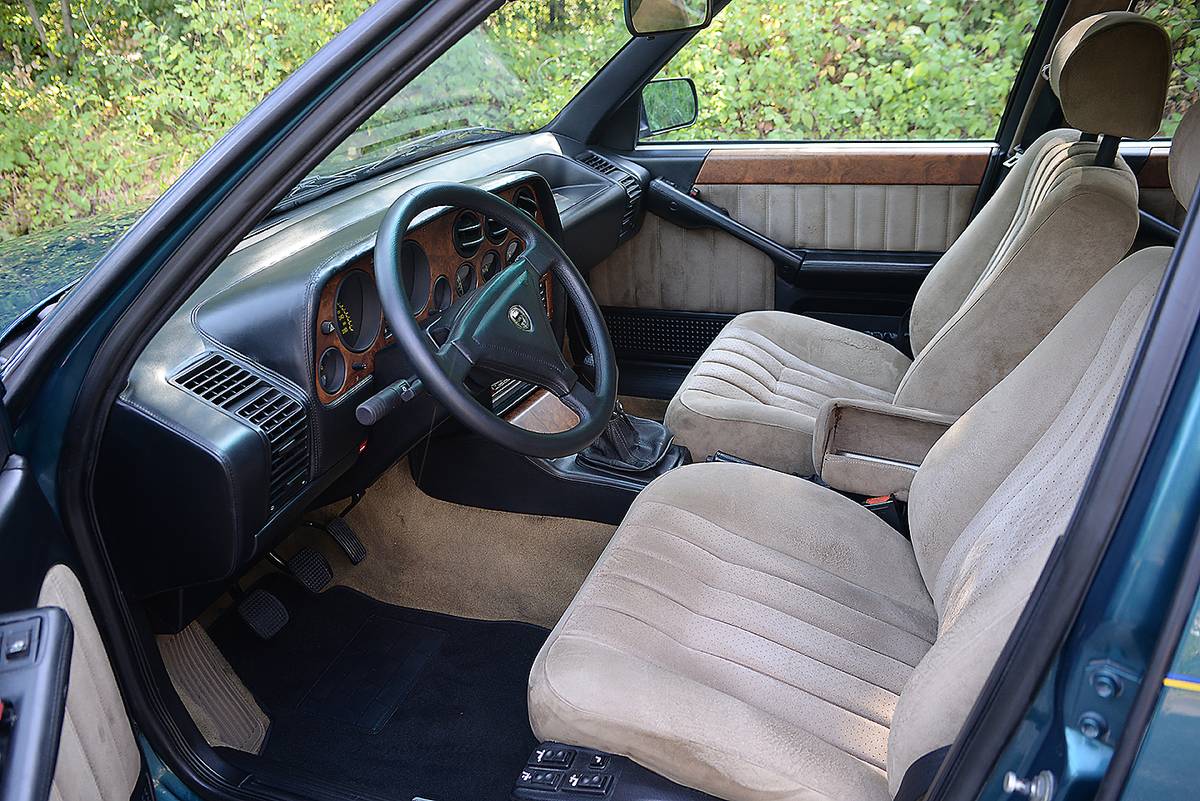 There haven't been too many Thema 8.32's for sale over the last few years, so it's difficult to get a good value on them. A 1990 example in poor condition sold for $10k on Bring a Trailer in 2017, and RM/Sotheby's sold a Thema 8.32 for $20,753 in June 2020. Considering this car has been thoroughly refreshed, we think it's worth the premium asked by the seller, who also happens to have a metallic red Thema 8.32 for sale for a bit more at $29,495.