George W. Era Grandiosity: 30k Mile 2002 Ford Excursion XLT 7.3L Diesel
Why We Like It
Maybe the best automotive representation of an era of American fascination with large-scale, exhaust spewing splendor is Ford's '99-'06 Excursion, an SUV that at 19 feet long with a curb weight of nearly 8,000 lbs. literally dwarfed all other domestic and international SUV offerings (except for maybe only the Hummer H1). They sold well for Ford, and in the process developed a strong group of Excursion-lifers – people that drive one into the ground and then go find another, lower mileage one to replace it. This is especially true of the Excursions fitted with the 7.3L Powerstroke diesel, which has lead to sales prices for the best examples that far exceed whatever Kelley Blue Book values them at.
This one is likely one the best, lowest mileage examples remaining, and for that reason we think the asking price is abundantly fair. 30k miles is crazy low for these – it's like a Mercedes diesel in the sense that 120k miles is considered low – and in addition to the 7.3L diesel, the seller describes it as being in "like new condition" with no paint work and a clean Carfax report to back the stated mileage and lack of accident history. It also comes with the original floor mats, books and all the keys and fobs, and the original factory chrome wheels are all wrapped in new tires.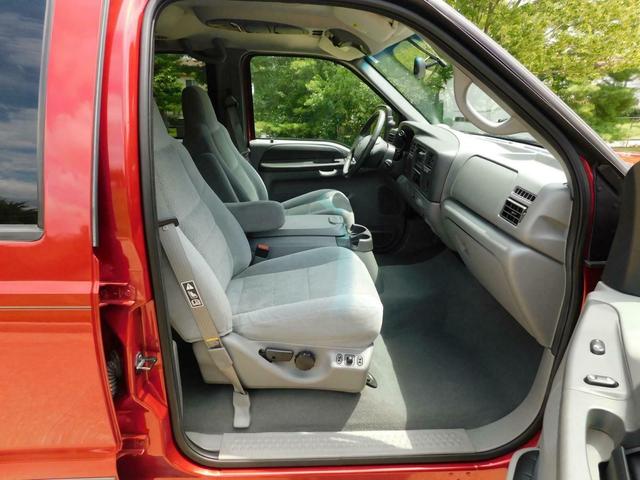 Although there are only five photos, there's literally no visible damage to the interior or resilient cloth interior in them – the truck looks as close to showroom condition as we've ever seen, and while this isn't exactly an appreciating investment quality model, we're certain an Excurison-lifer moves to snap this up in very short order.