Hi-Po Pony: 1966 Ford Mustang GT K-Code 4-Speed Coupe
Why We Like It
As the basis for Carroll Shelby's racetrack dominating GT350, Ford's "K-Code 289 Hi-Po" Mustangs of 1965-67 are incredibly potent and enjoyable high-performance cars, even by today's standards. Delivering plenty of power with great balance and gorgeous looks, they are the Mustang to buy if you want near-Shelby performance at a significant, yet far lower price range. The myriad of factory available options also means that quite likely, no two Mustangs of this vintage are exactly the same. The GT equipment package was a popular option for the early Mustang models, available across all three body styles including the "notchback" Coupe, Fastback, and Convertible. Thanks to an upgraded standard dash for '66, GT Mustangs offered a more driver-friendly experience with useful instrumentation, plus European-style grille-mounted driving lamps, 'GT' badging, the Special Handling Package, front disc brakes, a dual exhaust system with chrome trumpets exiting the rear valance, and more.
Refreshingly finished in its factory specified Frost Silver paint over a red interior, this 1966 Mustang GT Coupe is listed in the K-Code Registry and benefits handsomely from a complete restoration performed under the previous owner. It retains the original sheet metal and features a correct 271hp solid-lifter 289ci V8, close-ratio Ford "Toploader" 4-speed manual transmission, and 3.89:1 ratio 9-inch rear end. The bench seat is an extremely rare feature, and all of the K-Code specific items are on this highly equipped and unadulterated Mustang that's being offered in excellent condition and running and driving as it should.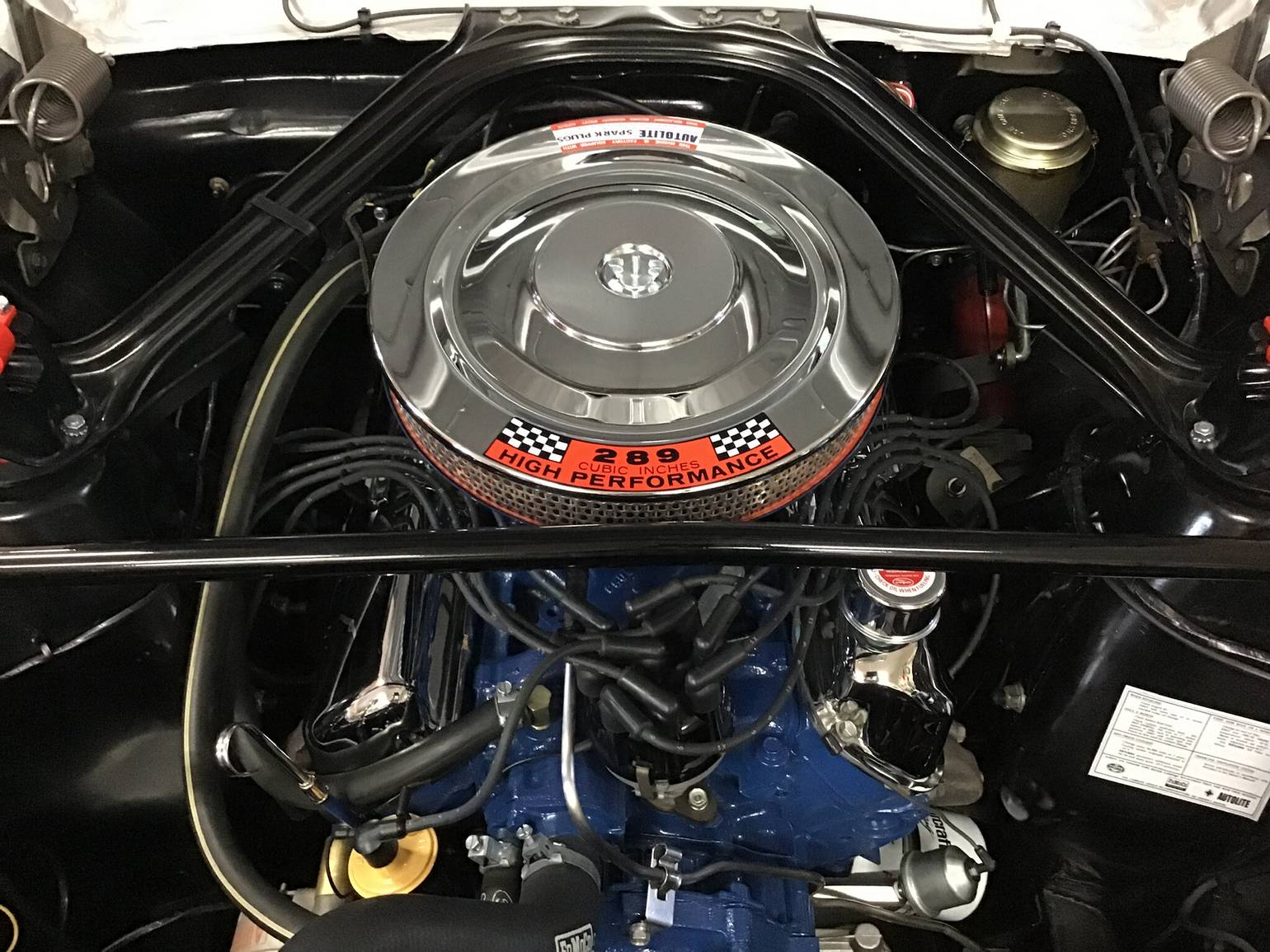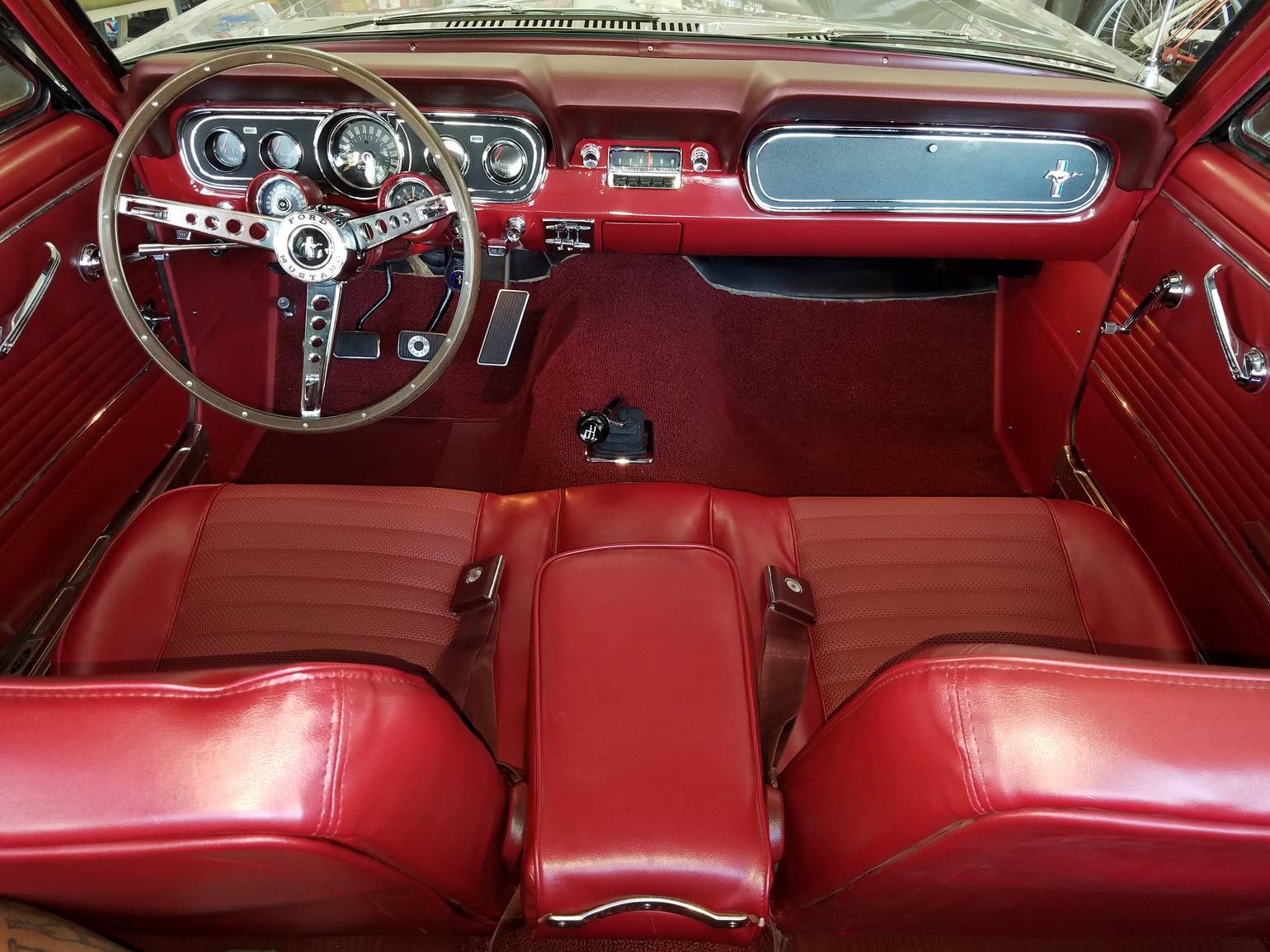 In a veritable sea of modified and resto-modded Mustangs on the market today, it's gratifying to see a K-Code car in factory-fresh, period form, especially a "notchback" Coupe. The rare color combination is also a treat compared to all the red, black, and white first-gen Mustangs out there. While Shelby GT350's garner so much attention and six-figure prices, the K-Code Mustang occupies a much more affordable, yet still healthy, price range of around $50-$60k for the best examples, as seen on Bring a Trailer's online price tracker. GT Fastbacks usually command the highest prices for the breed, but we really like the elemental, no-nonsense looks of this GT Coupe, reminiscent of Ford's 1965 Tour de France winner and Shelby's later Terlingua Racing Team car of SCCA Trans Am fame. According to Hagerty's latest Price Guide, the 1966 Mustang K-Code Coupe is valued at $18,500 for a #4 Driver car, up to $43,500 for a #2 Excellent car, and $59k for a #1 Concours example. Given these considerations, we think this compelling example is a solid buy for the asking price.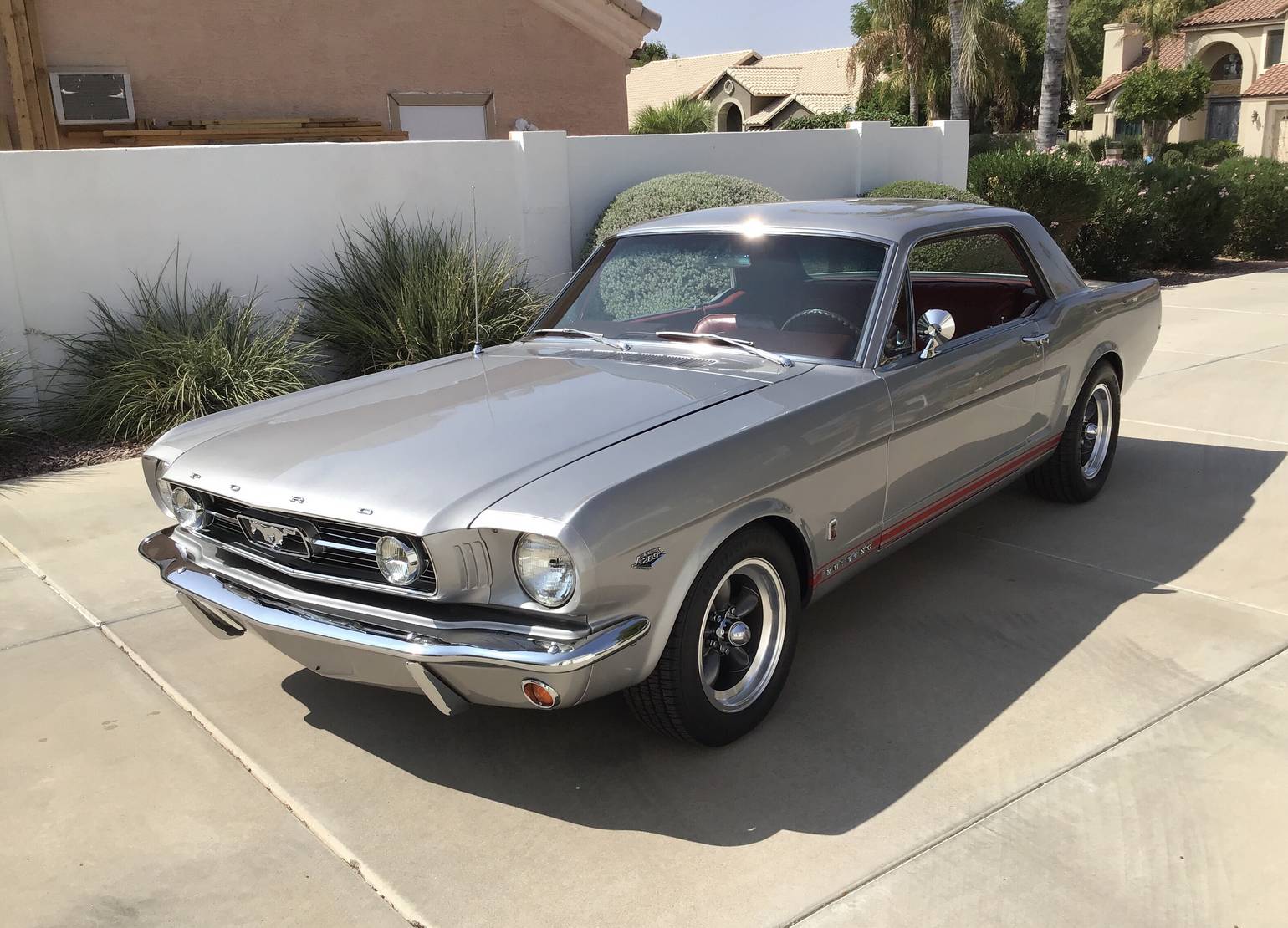 "There's quite a herd of Mustangs around these days."