His and Hers: A Pair of Uncut 1966 Ford Half-Cab Bronco Pickups
Why We Like It
At Zero260 we see a lot of one-off stuff, and we often come across bizzarities we've never even heard of, and while first-year 1966 Broncos aren't that rare, a matching pair of his and hers uncut half-cab pickups, both finished in 'Lunar Green' is off-the-charts unique, and surely something we won't see again for a long time, if ever.
Both 4x4 six-cylinder trucks show under 80k actual miles, are highly restored, with matching white removable hard tops and three-on-the-tree manual transmissions. Hers (nicknamed 'Southern Belle'), was delivered new in August 1965 in Georgia with, but came to California early in life where it received a black plate with the moniker 'HER66'. His (nicknamed 'Surfer Dude'), was delivered to its first California owner in December 1965, and sports a black plate 'HIS1966'. Hers has vintage Ford hubcaps, his has the stock steel wheels painted white. Hers has all white interior where his is two-tone blue and white. They look almost exactly same, with just enough differences to be able to tell them apart.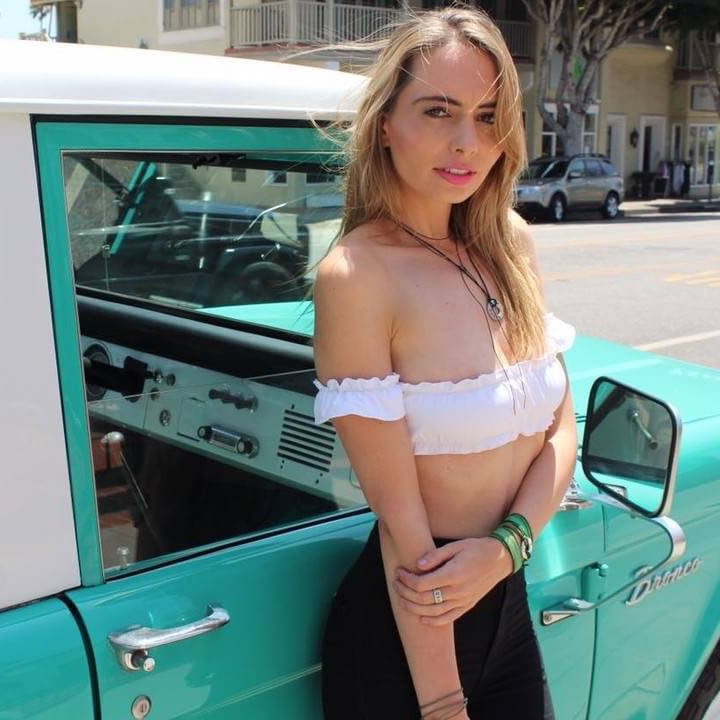 We really love the presentation of both trucks, and if we had disposable cash, we'd seriously consider buying them for Valentine's Day. Unfortunately, the straight-six engine was grossly underpowered, and as such pricing for each should come down a little bit, however, the seller does say that if they're bought as a package, a price break would be considered. Otherwise, his is listed for $35,500, hers for $39,500.
There's a reason the first-gen Bronco was the top-rated collector car by Hagerty Insurance for the last five years in a row with a rating of 97 points, and we agree they're some of the coolest and most iconic classic trucks ever built. Couple that with the impending release of the new one (if Ford ever stops delaying it), and we figured this pair definitely deserved your attention.