Why We Like It
The word Sonett in Swedish literally means "it's so neat", and that's what we thought when we saw this little sports coupe. The V4 version was an upgrade to the Sonett II cars and featured a Ford V4 engine. It had a pronounced hood bulge to accommodate the larger engine and was constructed with lightweight fiberglass body panels.
This V4 is #695 of 1,610 produced and is said to have been "enthusiast restored" over the last 15 years using the best parts available from specialists throughout the USA and Sweden. The work included a repaint in red, and we like the black side stripes added just under the trim line. The Cromodora-style wheels look great on these cars, though we wished these were still bare-metal alloy instead of powder coated black.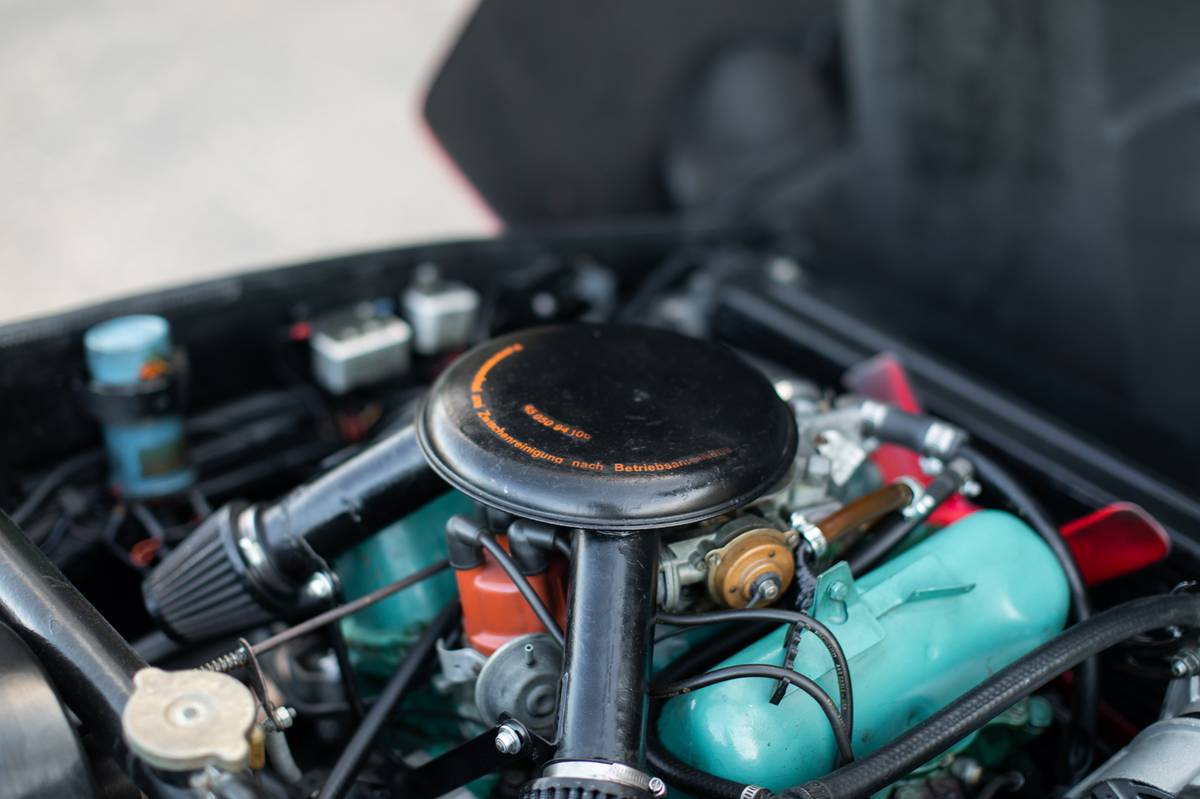 The anemic 65 hp 1,500cc V4 has been replaced with a larger 1,700cc unit from a later model year. Additional modifications have increased output to 135 hp according to the seller. An ISKY F66 camshaft, oversized pistons, a bored and honed engine block, Weber 32/36 DGAV 2-barrel carburetor and aftermarket intake manifold round out the list of engine mods.
The 4-speed manual gearbox was rebuilt by Jack Lawrence of Motor Sport Service in New York. These cars have a column-mounted shifter and are front wheel drive, and they also feature an unusual freewheeling clutch that disengaged automatically when the gas pedal was not pressed.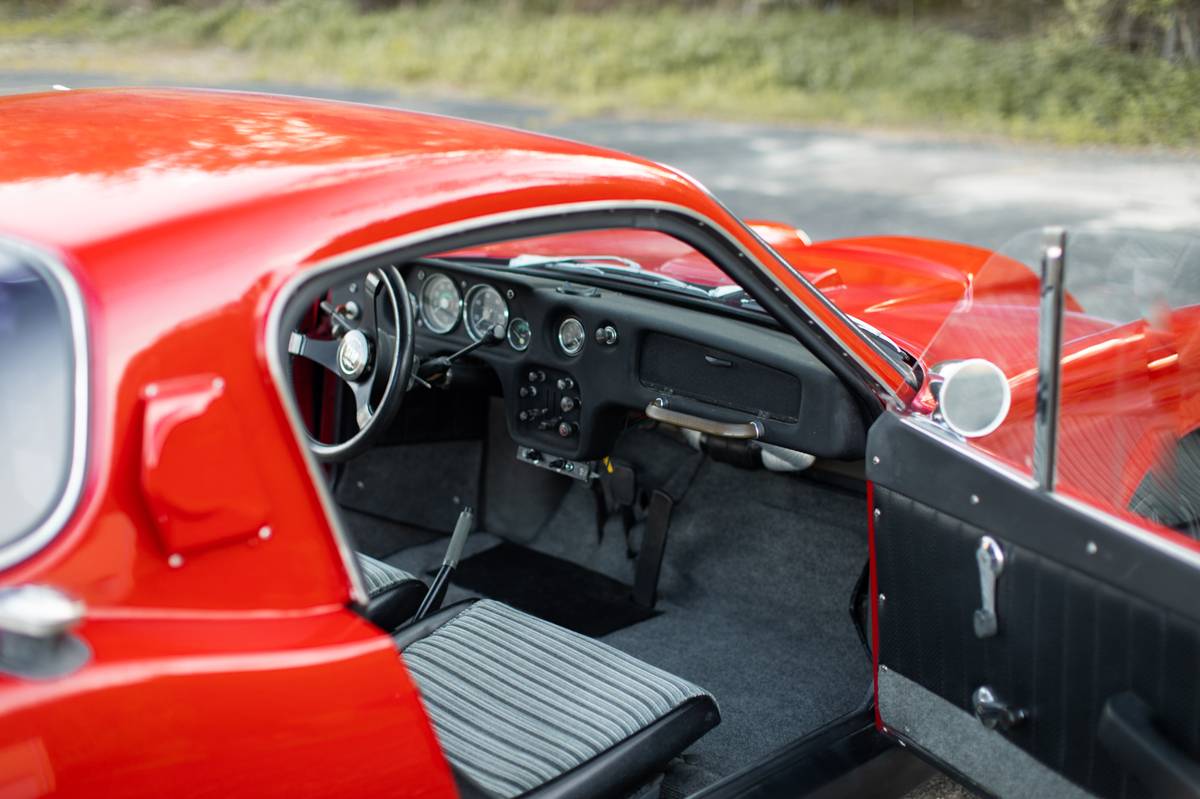 There aren't too many comps for a Sonett V4 out there, but we found one in similar condition that sold on Bring a Trailer for $5k more in 2016, and one that was offered by the Dutch company Imparts BV for an astonishing €35,500 on Saabplanet.com. For that reason, we think that this car is priced reasonably well. We'd love to feel what it's like to be behind the wheel of these strange little Swedish cars.