Why We Like It
The Lincoln Lido was un upscale version of the Cosmopolitan coupe that was only produced for two years, and it featured bright drip rails, rocker moldings, and cool gold accents on the hood ornament, hood, side trim, and trunk lid. The recessed headlights with chrome housings were shared with the Cosmopolitan, but the interior was upgraded with unique door panels and premium upholstery. Power came from a 337ci 8EL flathead V8 that was ironically paired to a GM-sourced Hydra-Matic transmission.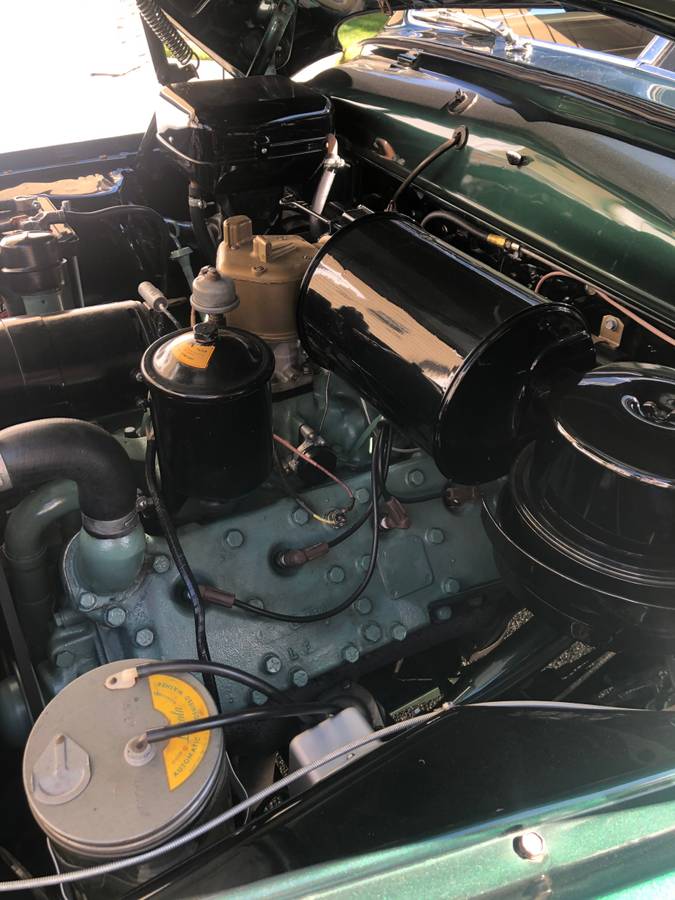 This car is said to have been restored over a four-year period while with its previous owner in Washington, who was actually the seller's father. The work included a repaint in Brewster Green Metallic and the interior was redone in pale oyster and medium green leather. Though it's not mentioned by the seller, we would assume the flathead V8 was rebuilt, as the provided photos show new paint on the block, heads, and other components.
There are so few Lidos left on the road today that it is difficult to find any comps for them, but we noticed a similar unrestored car in the same color sold for $26,880 at Gooding & Company's Scottsdale 2020 auction, which was only half their pre-auction estimate. The asking price on this car is over twice that amount, and even with the restoration work, we think the seller is reaching a bit here. Nonetheless, it's still a cool and rare car that will make the next owner very happy if they can get it at a slightly better price.