Lord Have Mercy: 22k Mile 2003 Lamborghini Murciélago
Why We Like It
After 11 years of Diablo production, Lamborghini introduced the Murciélago in 2001 and it represented the first model produced under Audi ownership. It was the brand's V12-powered flagship and features the trademark vertically opening doors. Power is sent to all four wheels in these supercars, with 70% going to the rear wheels and 30% of output going to the front.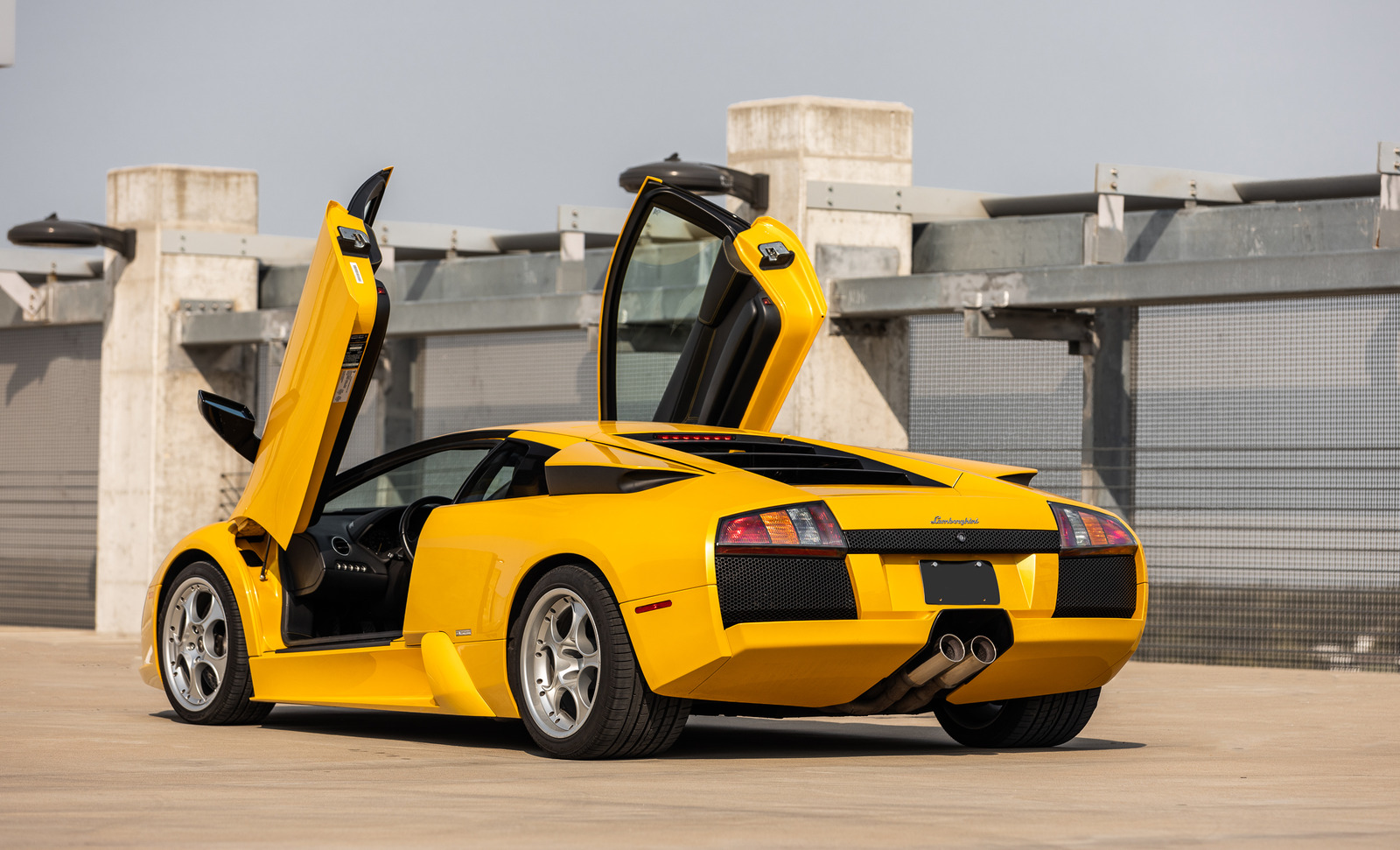 This example is strikingly finished in Giallo Evros (pearl yellow), which is the hue Lamborghini used in their promotional and marketing materials. The interior is finished in black leather with contrasting yellow stitching and we can't find any faults at all in the cabin.
Power comes from a 6.2L naturally aspirated V12 pushing out 572hp at 7,500 rpm and 479 lb-ft of torque at 5,400 rpm, which allowed the Murciélago to reach 62 mph from a standstill in only 3.3 seconds and on to a top speed of 205 mph. Quite impressive for the early 2000s. Match that to the always desirable gated manual 6-speed and you have a truly exhilarating driving experience, while the seller notes that the clutch has been replaced and that all other maintenance is up to date.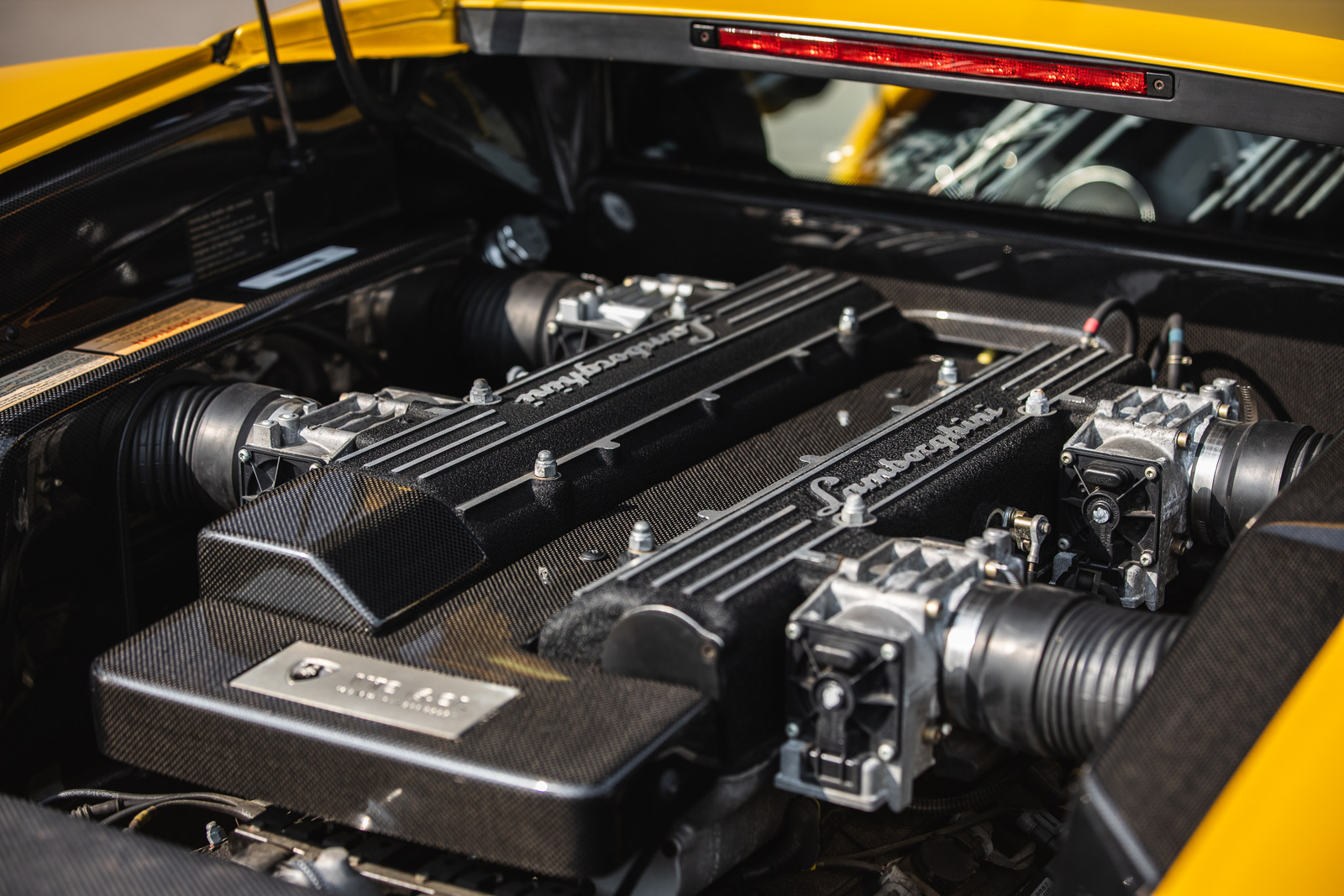 These awesome luxury performance machines have started to come back up a bit in value, with Sports Car Market listing a median price of $168k, while Hagerty allots $135k for an excellent #2 example and $180k for a perfect #1 car. The seller's asking price here is out of this world at $209k, so we're not sure what he's smoking, but hopefully someone with the means to purchase it will talk some sense into the seller to get this it down to fair market value, although we're fairly confident that 10 years from now, $200k will look like a smoking deal.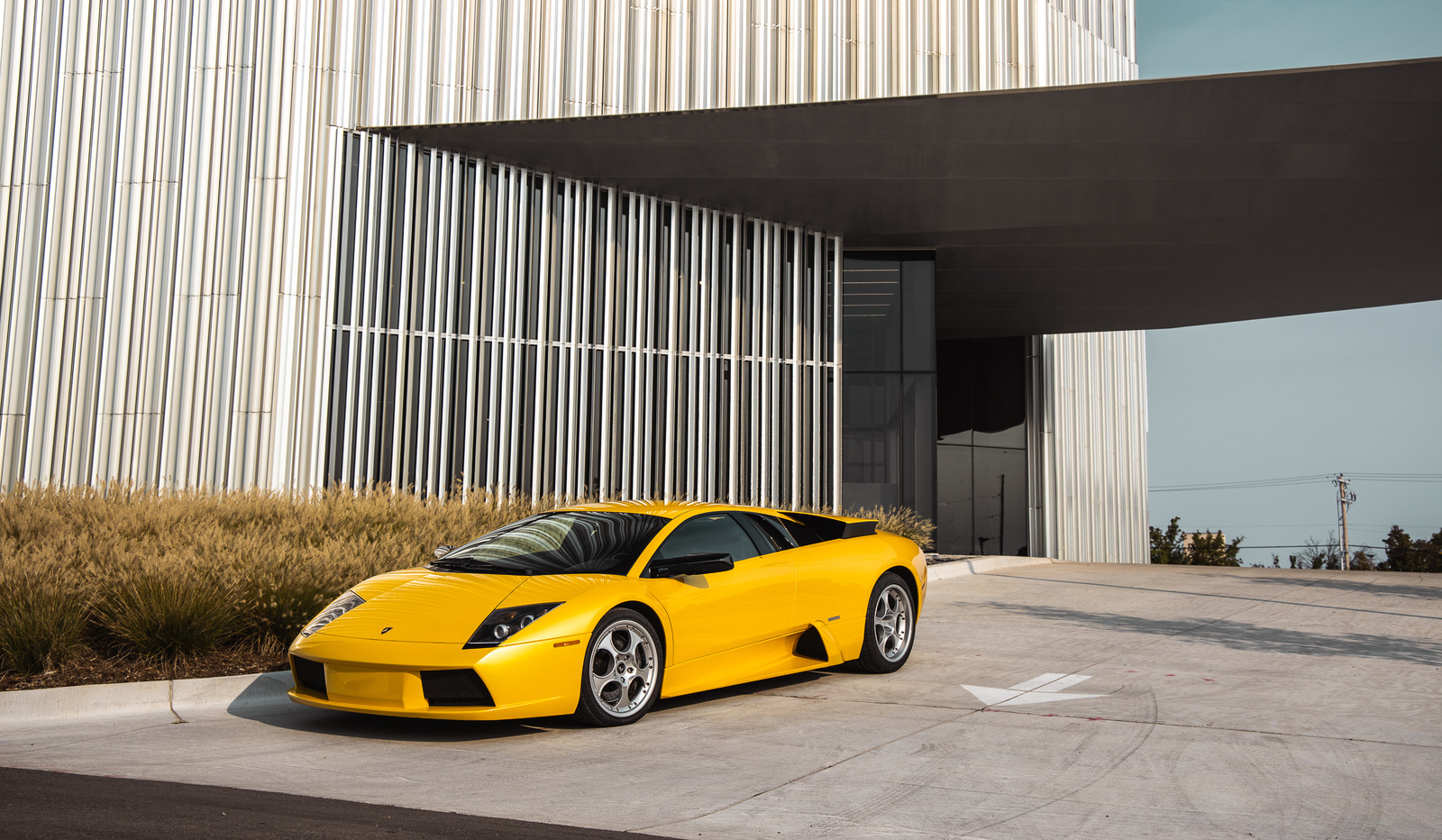 And in case you were wondering how to pronounce "Murciélago," here it is…