Lovely In Le Mans Blue: Highly Restored 1974 Alfa Romeo GTV 2000
Why We Like It
These Alfa Romeo 105/115 Series coupes have steadily grown in popularity over the last five years and values have been slowly rising. The small coupe features distinctive Bertone design that offers handsome looks, and its twin-cam four-cylinder engine delivers enough punch to make any sports car fan happy. The GTV 2000 is the top of the line 105/115 iteration, or alpha Alfa, and this one appears to be the nicest example we've seen for sale this year.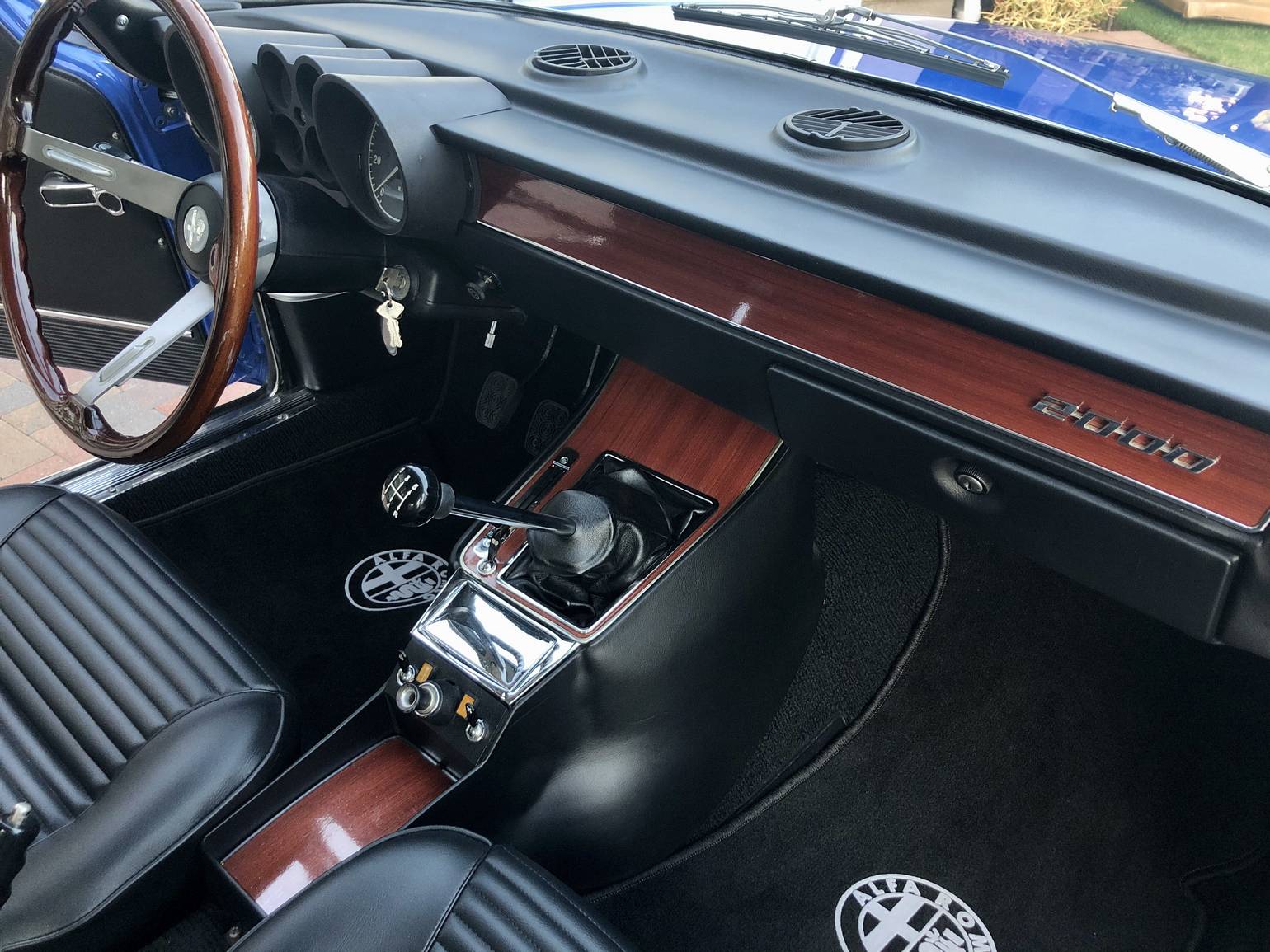 It's finished in the extremely attractive shade of Azzuro Le Mans, or Le Mans Blue, and sits perfectly on GTA Strada alloy wheels. The amber inboard driving lights contrast the blue perfectly, and all of the stainless steel and chrome trim appears flawless. A black vinyl upholstery complements the wood and chrome interior trim, and we love the floor mats with Alfa Romeo logos. It's nice to see that no previous owners have cut the dash to install a stereo.
The 2.0L inline-four features a correct polished valve cover and the SPICA fuel injection system appears to have been rebuilt with its cover restored. The engine bay and underside are truly eye candy to any car enthusiast, as they appear showroom new. We are actually familiar with the seller of this car because he has repeatedly sold the finest GTVs on Bring a Trailer, with his restoration efforts being second to none. Alfaholics components are used extensively on his projects, along with mechanical work being carried out by Alfa Performance Connection in Orange, California.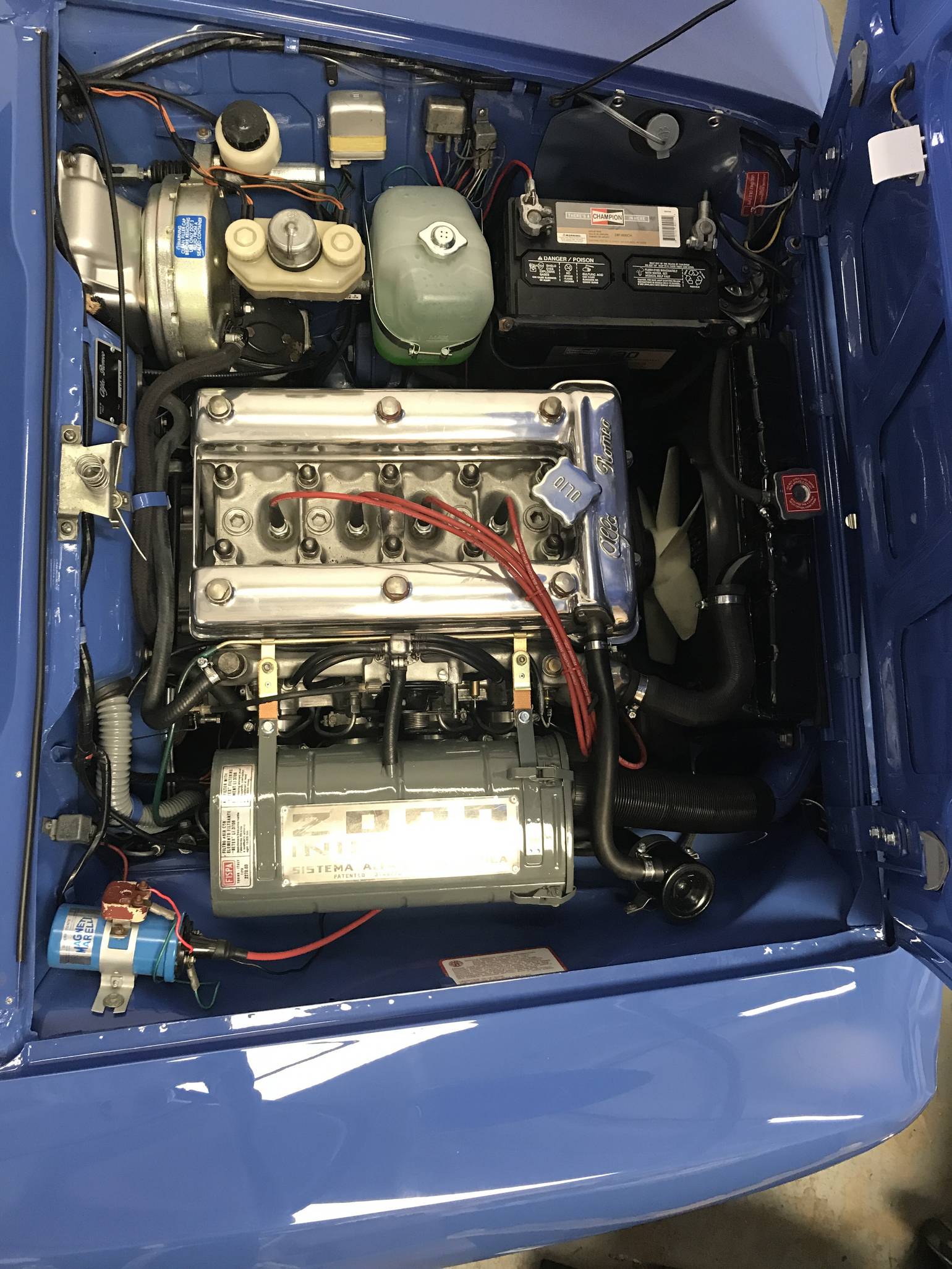 Prices for highly restored GTV 2000s range from $60k to $78k on Bring a Trailer, and Hagerty values a #2 car at $71,200 and #1 Concours examples at $114k! If this isn't a #1 car, then we'd like to see what one looks like. We do think Hagerty is often a little high in their valuations, so even though we think this is a #1 car, we agree with the seller in his his asking price. If you have been searching for one of the best GTV 2000s in the country, then now's your chance to score one, if you like blue that is.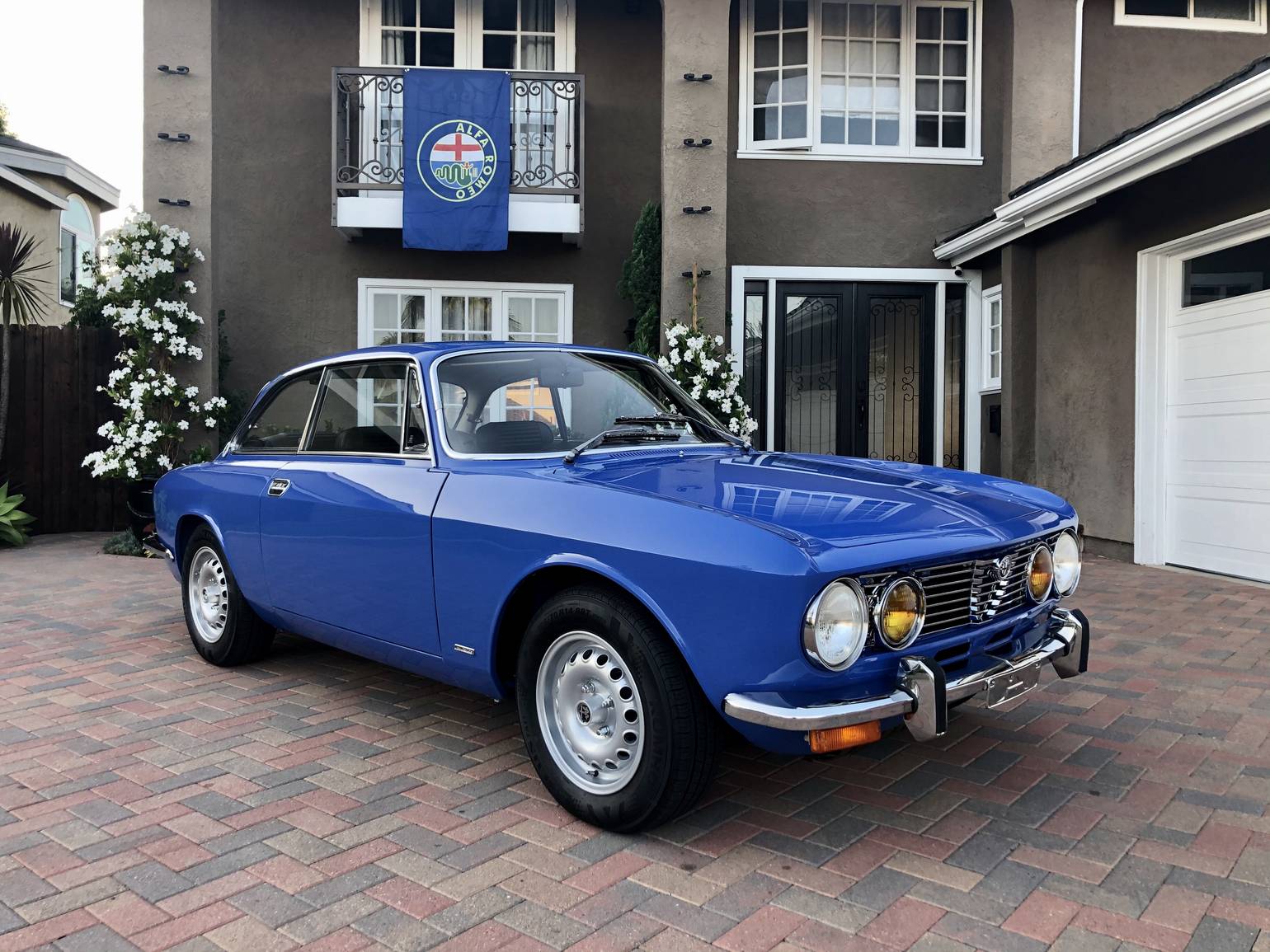 "Alfa, take me home...the long way."