Low Mile Fox-Body Sibling: 51k-mile 1986 Mercury Capri RS
Why We Like It
It's getting harder and harder to find a second gen Mercury Capri in good condition these days. Given their modest value, most have been driven into the ground or forgotten. After finding this clean example for sale, we were more than happy to give the model some time in the limelight.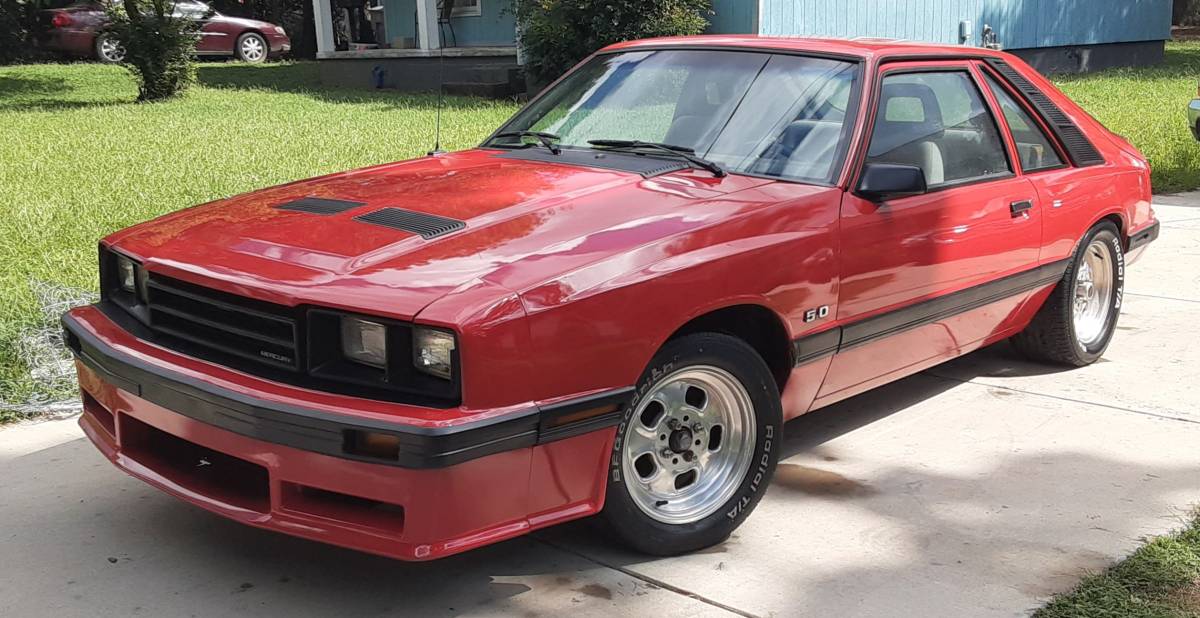 These Capris were based on the Fox-body platform but received their own look with a vertically mounted grille, model-specific front fascia, box flared fenders and horizontally ribbed taillights. The car only came in a 3-door hatchback configuration, with that hatch being redesigned for the 1983 model year into the "bubble-back" rear window like the car on offer here. A repaint in red has been recently performed, and aftermarket 5-slot chrome alloy wheels have been fitted.
The RS models were equivalent to the Mustang GT and powered by the same 5.0L HO V8 engine paired with a 5-speed manual transmission. This car has been driven just over 51k miles according to the odometer photo provided, though the seller has not reported any recent services.
There aren't many comps for this one, though an earlier Crimson Cat RS with higher miles sold on Bring a Trailer in April 2020 for $7,100, and a lower mileage 1983 RS recently sold for $17k in Connecticut. The seller's asking price for this car seems justifiable considering those other two comps, and we'd love to match this Capri RS up against a 1986 Mustang GT from light to light and see which one wins.