Never Raced: 1 of 211, 1963 Ford Galaxie 500 427/425 Lightweight 4-Speed Fastback
Why We Like It
Halfway through the 1963 model year, Ford came out with the R-code dual-quad 427ci FE series V8 in order to milk every last cubic inch allowed under the NHRA and NASCAR 7.0L maximum engine size rule. It was rated at 425hp, but in order to make the Galaxie more competitive for drag racing, Ford decided to do everything they could to shave off weight including the addition of a fiberglass hood, trunk, front fenders, and fender aprons, as well as aluminum bumpers and mounting brackets, transmission cases, and bellhousing. They continued to shave pounds by deleting the hood springs, heater, trunk lining and mat, spare wheel and tire (and mounting bracket), trunk lid torsion bar, jack, lug wrench, one horn (of the stock two), armrests, rear ashtrays, courtesy lights, and dome light. Unfortunately, even with all the extra power, and with nearly 400lbs gone, the Galaxie Lightweights were still too heavy to be competitive, and the project was scrapped after just 211 examples produced.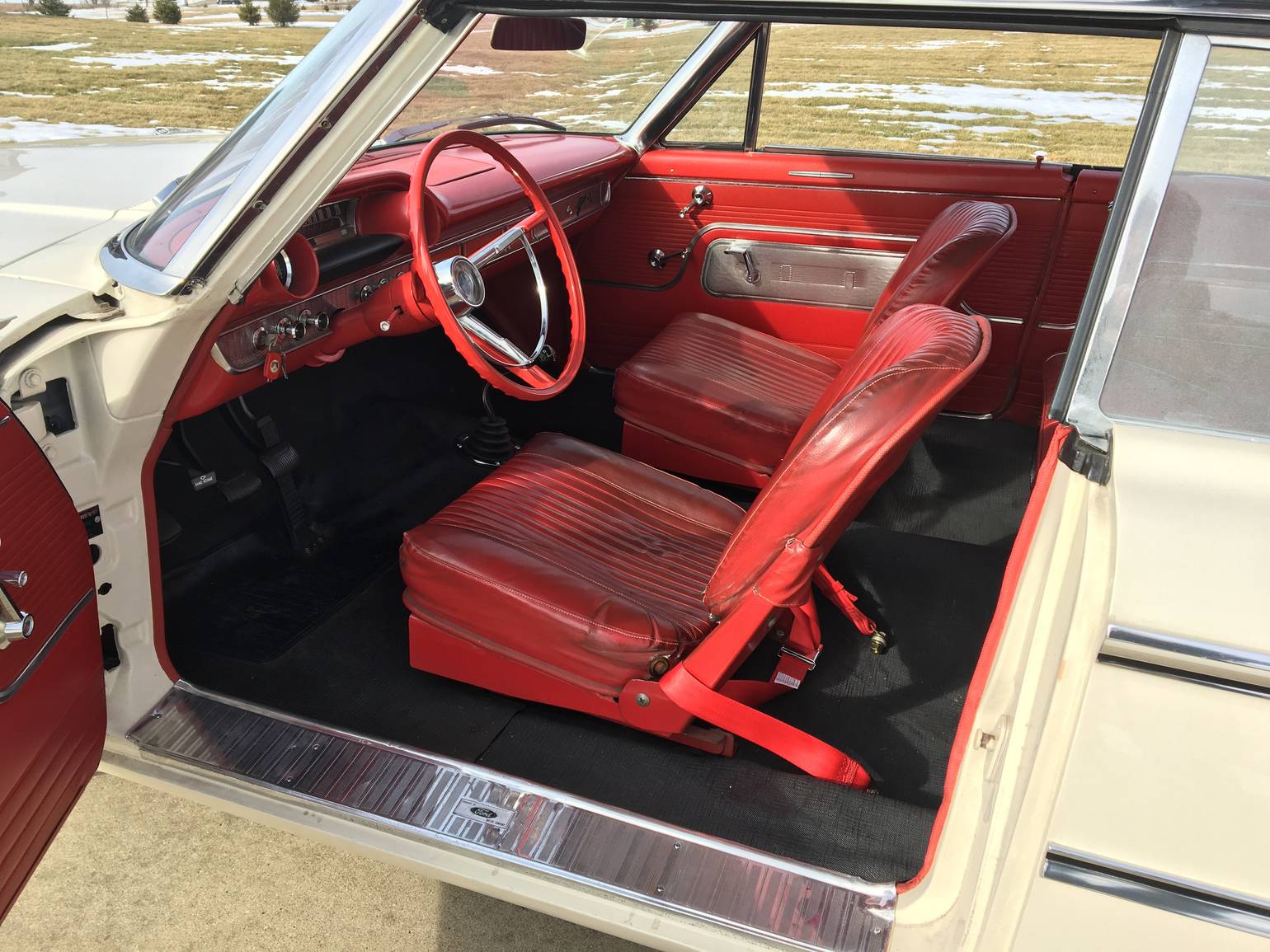 Luckily, a handful of these extremely attractive brutes were sold to private buyers that didn't (officially) race them, and this car on offer is one such specimen. It is entirely matching numbers with a couple repaints, the most recent being back to the original Corinthian White in the late '60s, and it still retains its original factory red lightweight interior (the only color combo offered) with just the perfect amount of patina. The odometer reads just 16k miles, which the seller claims to be true, and it would explain the absolutely fantastic mechanical and cosmetic condition. Check out the walkaround video in the ad and you can hear this beast rumble. Also, follow this link to read an article about this specific car published on the Hemmings website in November of last year to learn everything you'd want to know before making an educated offer to the seller.
As you can imagine, comps for these bad boys are few and far between, but a 1,400-mile example sold at auction for a world record in 2015 at $237k, and two more sold at a 2018 auction for $126,500 a piece. While prices for most cars have been on the steady decline since then, it's our opinion that extremely rare and desirable models like this will in all likelihood continue in the other direction, making the ask on this one totally fair.