One of One Fox Body Serpent: 2k Mile, 1992 Ford Mustang LX SAAC Super Snake Convertible
Why We Like It
In 1991 SAAC Car Company – a commercial enterprise of Shelby American Automobile Club – produced serialized conversions of the Mustang LX for the 1992 and 1993 model years, and they are arguably some of the most sought-after Mustangs ever built.
After SAAC took delivery of the Mustang, work began on the 5.0L 'High Output'engine, which then received an 8 PSI Vortech Supercharger, 160-degree thermostat, SAAC color matched valve covers and intake top plate, and ceramic-coated SVO headers. Further drivetrain enhancements include a Centerforce clutch, Hurst shifter and 3.55:1 rear gears. Power is planted eagerly to the pavement thanks to Koni adjustable shocks, Eibach springs and custom SVO disc brakes with 17 Simmons wheels.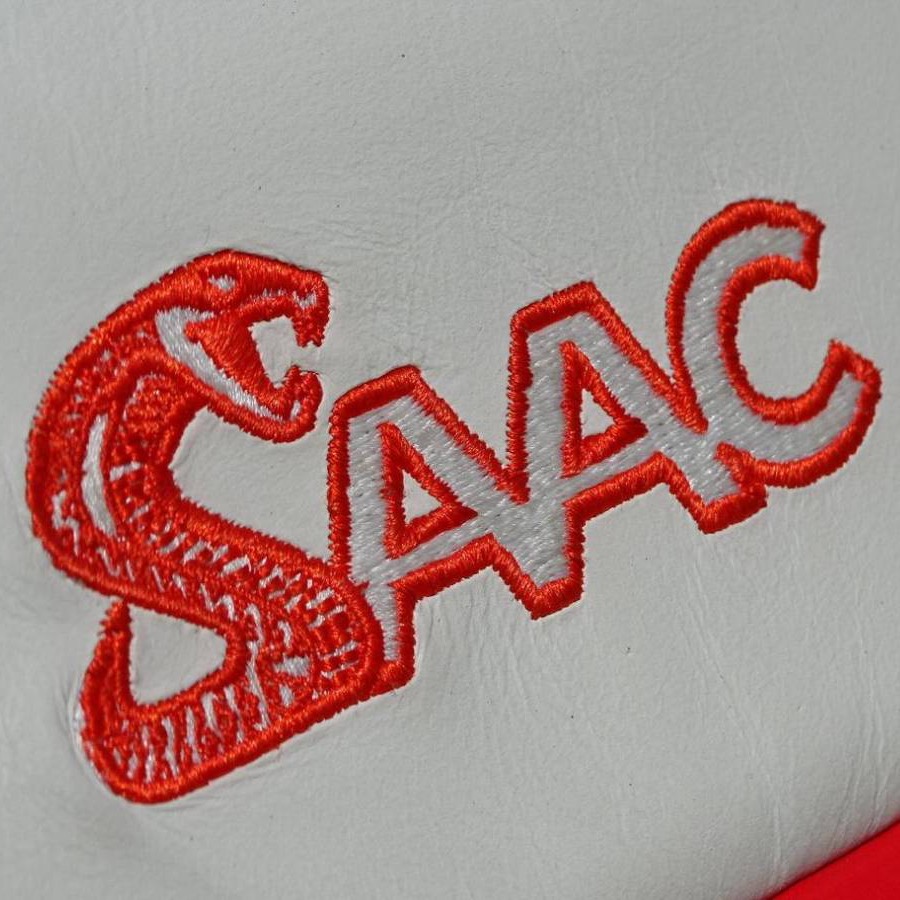 SAAC planned on building 250 units, however because they were expensively hand-built with a buyer-alienating price tag, only 65 ended up being produced. This example is just one of eleven Mk2's built to 'Super Snake' specs, and eight were hatchbacks while just three were convertibles. Of those three convertibles, only ONE was painted 'Performance Red'. Ordered with no expense spared, this car was also one of the lucky recipients of a full custom SAAC interior. None of the SAAC touches are particularly understated, so it's easy to picture the original buyer sitting down with a SAAC sales rep and checking all the boxes on this one-of-a-kind beast.
Putting a value on this is enigma is somewhat impossible, but we have seen higher mileage convertible Fox Body 'Stangs approach the $20k mark, and considering the rise in certain '90s cars due to Gen-Xers and Millenials with RadWood fever, we don't see any reason why this baby shouldn't skyrocket in value in the near future. All things considered, this car's list price seems like a steal to us.