Portmanteau Pickup: 1962 Chevrolet Corvair Rampside Pickup w/ Camper Shell
Why We Like It
The Chevy Corvair (whose name is derived by combining Corvette + Bel Air) was produced for the decade between 1959-1969 and is historically one of the most underappreciated cars of all time, especially considering how revolutionary the model was and how well they sold. It is still the only American designed production car with a rear-mounted, water-cooled engine. It was created to compete with the VW Beetle, Ford Falcon, Plymouth Valiant, Studebaker Lark and the AMC Rambler American, and was offered as a 4-door sedan, 2-door coupe, 2-door convertible, 4-door station wagon, passenger van, commercial van, and rampside pickup truck body styles.
The '62 on offer represents the last year the rampside body style was offered, but what really got our attention was the camper shell installed, something we never knew existed, and for good reason. According to the seller, only twelve of these very unique shells were made in the 1980s for the Corvair Club, and we love how the side folds up where the ramp folds down creating more room for cab access.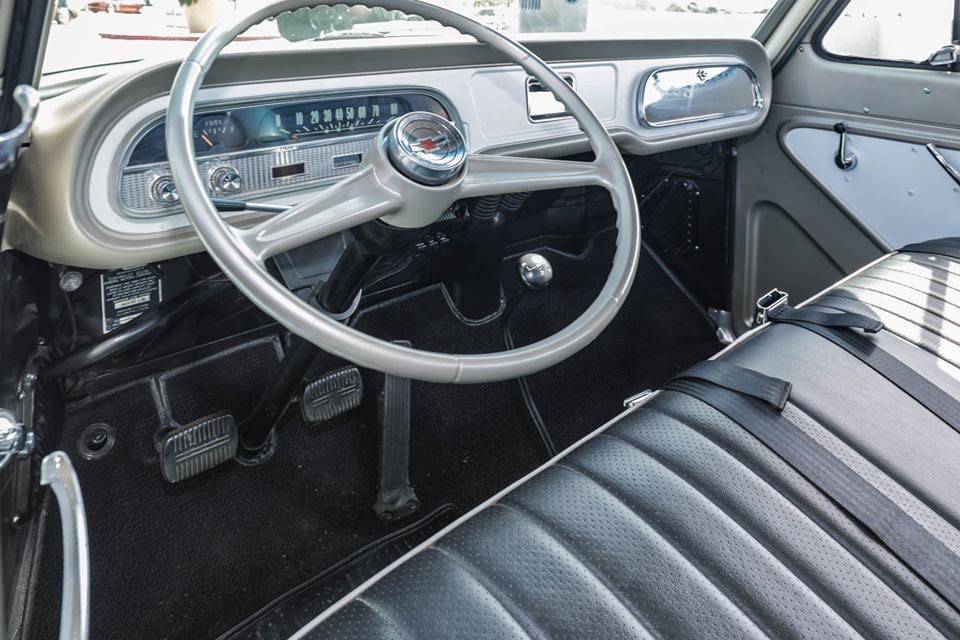 The seller states that the truck was restored six years and 3,200 miles ago, but judging by the pictures, it looks as if it could've been done yesterday. Everything is immaculate, from the front seat to the engine compartment, including: two-stage silver paint, factory chrome package, flawless interior, powder coated wheels with new tires, brakes, twin carbs, custom exhaust, new clutch with all gear oils changed, Petronix pointless ignition and a full engine rebuild. To top it off, we really like the addition of the custom oak slats in the bed.
This really is a unique setup that would be the perfect surf mobile or car camper.