Rare Non-Turbo Manual Gearbox MkIV: 37k Mile 1994 Toyota Supra Sport Roof 5-Speed
Why We Like It
These fourth generation Toyota Supras have been enjoying a steady rise in value over the last five years, with low-mile 6-speed twin-turbo models with manual transmissions bringing outrageous money on the auction scene. The introduction of the fifth gen Supra in 2019 has seemed to keep the Supra name in the spotlight, so we don't see the values of the past generations dropping anytime in the near future.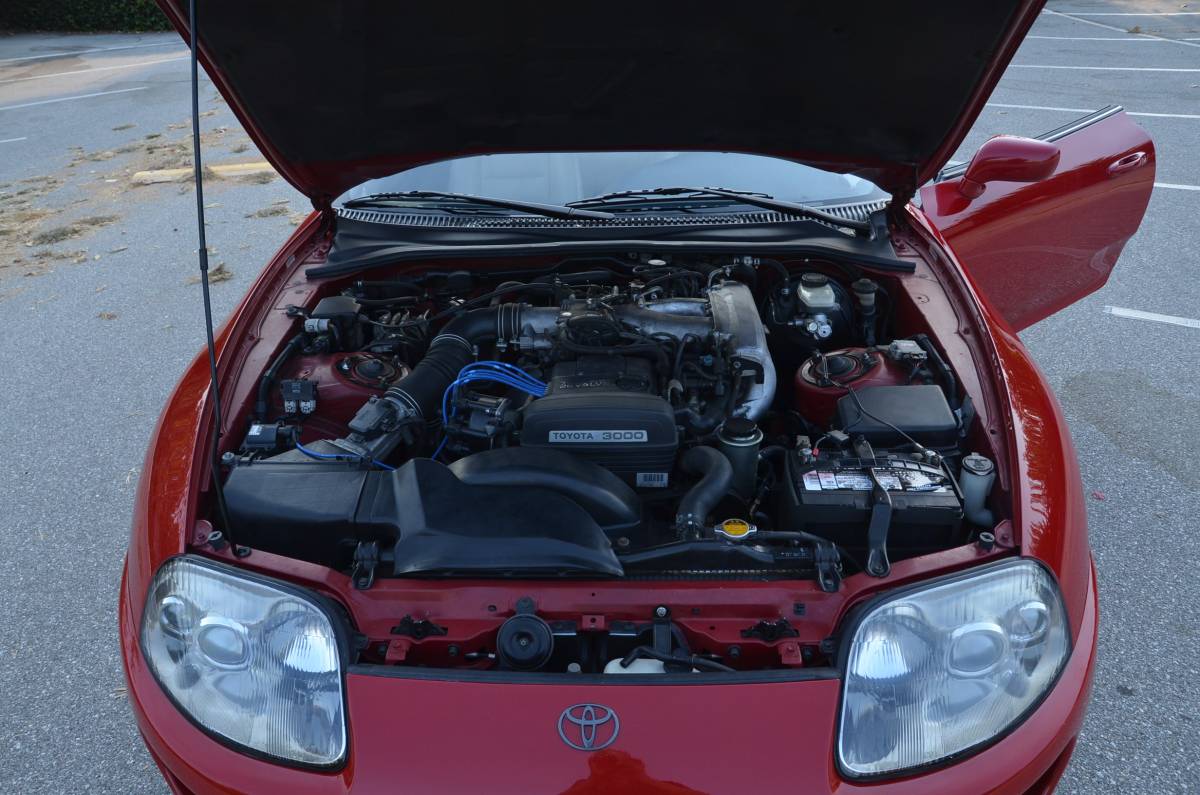 This MkIV Supra is a non-turbo sport roof version powered by its factory 3.0L 2JZ-GE inline-six linked to a 5-speed W58 manual transmission. The engine output was rated at 220 hp when new, a full 100 hp less than its turbo sibling. Despite some aluminum weight saving measures, this base model weighs in at just over 3,100 lbs, which is less than a Mitsubishi 3000 GT VR-4, but more than a contemporary Mazda RX-7 or an Acura NSX.
The car still has all the good looks of the turbo model, though, and this example is finished in Renaissance Red over a rare tan leather interior. It features a removable targa roof and an optional rear wing and rear window wiper. It's being sold by the original owner with the original window sticker, bill of sale, and is said to have zero modifications. The condition looks appropriate for its low mileage, with no apparent flaws aside from a few creases in the outer bolster on the driver's seat.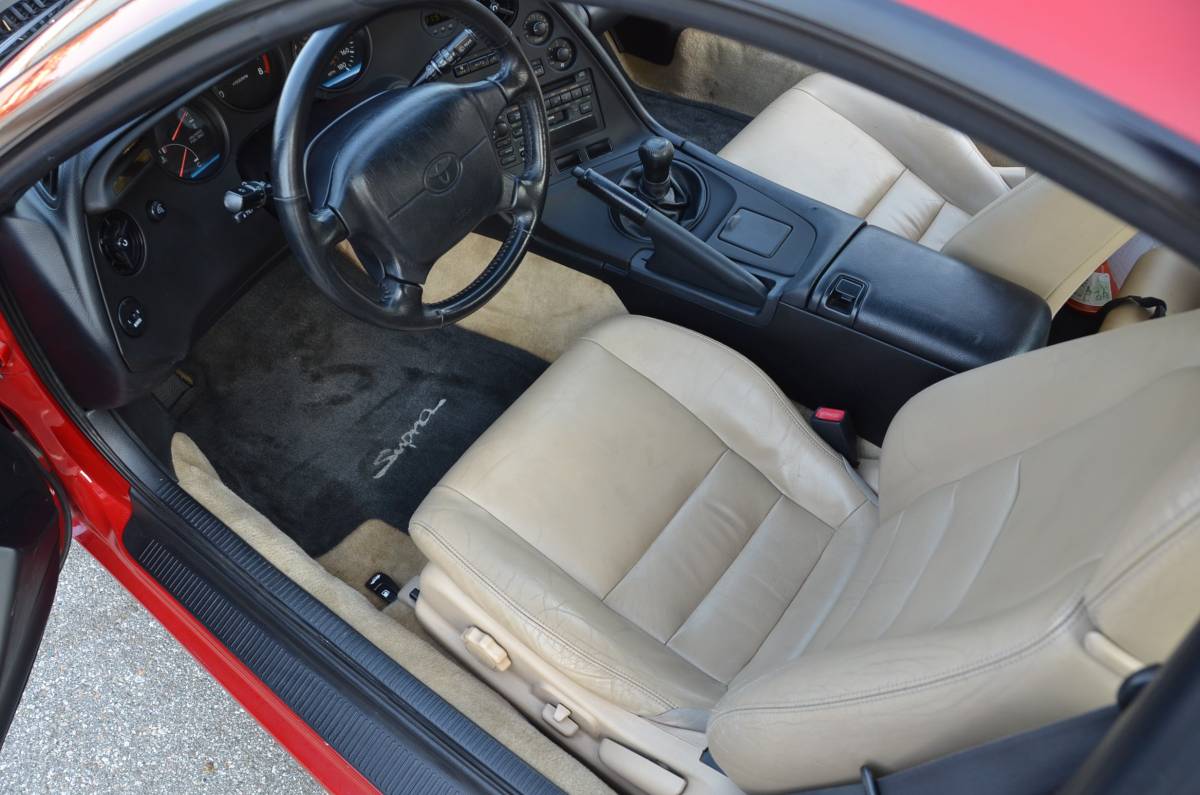 These cars offer a cheaper price point than the six-speed twin-turbos – even ones with an automatic transmission - but they are quite rare. There were reportedly only 216 base models with sport roofs and 5-speed manual gearboxes imported to the US market, and we couldn't find another one for sale in the US at the time of publishing this post. A few have sold on Bring a Trailer over the last four years, although those all had over three times the mileage. The seller's asking price is fairly steep to say the least, so even though it's a non-turbo Supra MkIV, should it still command a premium for being a rare configuration with very low miles?