Rare Police Interceptor: 1964 Ford Galaxie 500XL "P-Code" 4-Speed
Why We Like It
Blame it all on John Belushi and Dan Aykroyd in their iconic 1980 movie, The Blues Bothers. Or maybe fond memories triumphantly riding to high school once in a police cruiser after suffering a blown tire on the way to exams. Anyway, we love professional cars and especially police cars. What's not to love? They're usually equipped with uprated high-output engines and heavy-duty everything; police vehicles are cool and enjoyable collector cars with extra built-in performance potential and a sort of no-nonsense, stripped down cool factor.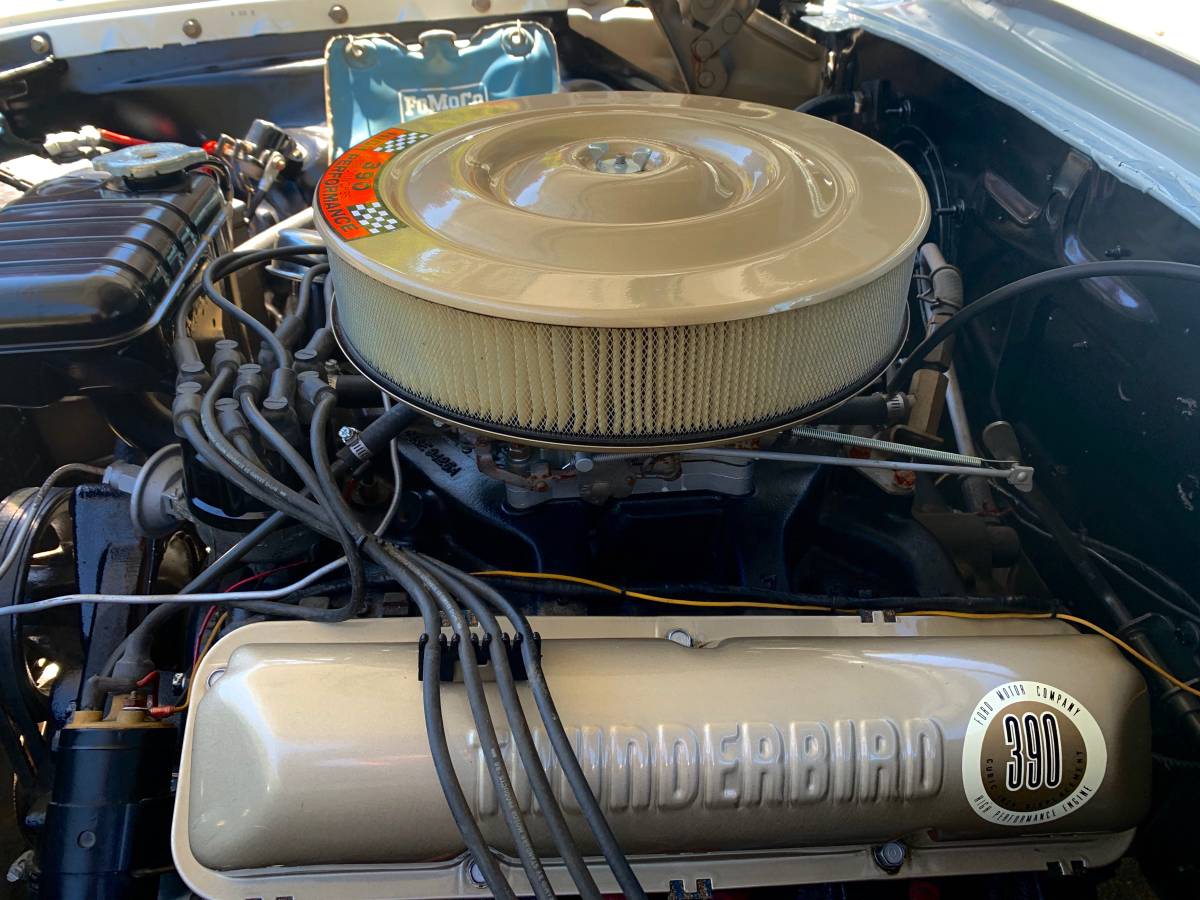 This 1964 Ford Galaxie 500 is advertised by the seller as a factory-original P-Code Police Interceptor in long-running Ford parlance. A two-door hardtop sedan powered by the matching numbers 390ci big-block "Thunderbird Special" engine pounding out 300hp with a rare 4-speed manual transmission. The seller states they believe this car is 1 of just 42 built with its powertrain combo and that most Ford dealers were unaware of this "P" Police Interceptor package, so it was likely special ordered through a DSO (District Sales Office) order code. In this case, the customer was the Chief of Police for the Roxborough, North Carolina Police Department. Reportedly, it was rarely used and later found in a barn in good original condition, and the seller advises the Galaxie was subsequently totally restored. It's finished in businesslike silver paint and the black vinyl interior maintains an irreplaceable look of originality with a nice patina, plus a period style Sun dash-mounted tachometer.
It's hard to pinpoint an appropriate value to this interesting and purportedly rare ex-police Galaxie. Hagerty's current Price Guide assigns values ranging from just $6,400 for a #4 Driver car with some issues, to $30,200 for a #1 Concours quality example, although a yellow one sold at Mecum Kissimmee a few years ago for $77,500. With its rare powertrain, restoration, great color combo, and overall rarity, this Galaxie 500XL Police Interceptor is a fascinating car that looks to be in fine condition and ready to cruise. If history and original equipment can be verified, it is likely a good buy near the asking price.