Rare SLP-Tuned SS to Go: 2001 Chevrolet Camaro SS - SLP
Why We Like It
Established by successful drag racer Ed Hamburger in 1987, SLP first released its first tuned versions of GM's sleek F-Body Firebird in 1991, just as the third-generation of those already potent cars were soon to be retired. Just a couple dozen were unleashed that first year, followed by more substantial, albeit limited production, including the late-1990s Camaro SS and Pontiac Trans Am-based SLP Firehawk. By 1993, F-Bodies were assembled exclusively at GM's Ste. Therese, Quebec assembly plant. While already formidable, SLP's Camaros and Firebirds were comprehensively tuned and improved and delivered stunning supercar-worthy performance and carried limited-production cachet. Widely recognized in the enthusiast press and among buyers as likely the finest and best-developed high-performance versions of the Camaro and Firebird, these mighty performers were emissions-compliant, available via GM dealers, and represented amazing value for the money considering their top-notch quality and all-around excellence in every discipline.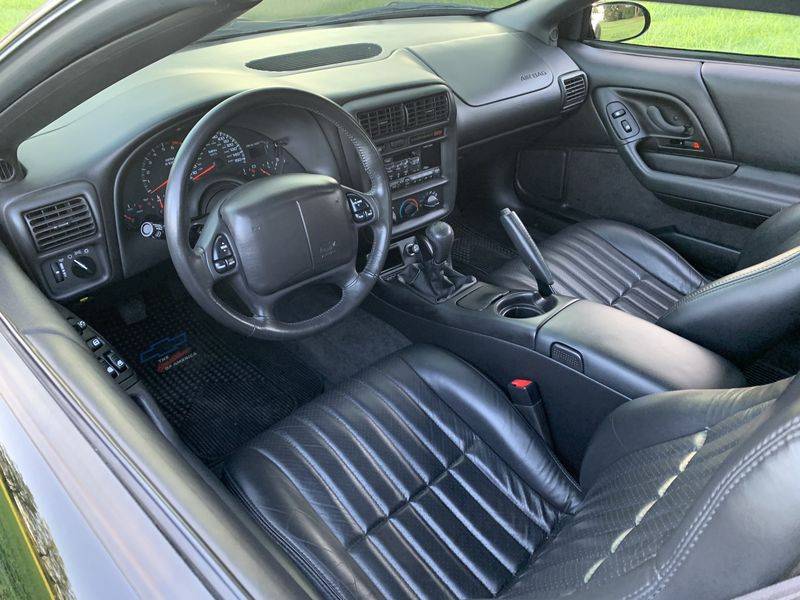 Hitting the market with only 6k seller-stated miles, this 2001 Chevrolet Camaro SS – SLP is totally menacing in Black over Black leather and features LS1 power with the most desirable 6-speed manual transmission. Unmodified and unadulterated, it has reportedly never seen inclement weather and is loaded with factory options and amenities including T-Tops. Even the original window sticker and a car cover are included, which the seller advises comes with a clear title with current insurance tags and registration. The seller provides plenty of photos and a video of the car upon request for prospective purchasers to view.
While many of today's upper-level pony cars might boast more rated horsepower, who's to argue with easy 13-second timeslips and on-rails handling? These SLP-upgraded F-Bodies are serious performers, with great looks, end-of-the-line status, and pretty much any option and amenity you and your passengers could possibly need. A look at Hagerty's current price guide reveals that current market prices for the 2001 SS Camaro coupe with the top 325hp LS1 V8 engine weigh in at $21,500 for a #2 "Excellent" car and $25,700 for a #1 "Concours" example, plus a premium for convertibles and an additional 15% bump for the "Special Performance Package". While rare, these special cars do emerge for sale from time to time, including a 1997 30th Anniversary SLP Camaro that recently sold on Bring a Trailer at $27,250. Featuring awesome Black/Black colors, 6-speed, and super low miles, we'd have to declare this later-production model well bought at the asking price.