Ready for the Road & Track: 8k-Mile 2011 Nissan 370Z Nismo
Why We Like It
For fans of the finest high-performance cars from Japan, the hallowed NISMO® name carries special significance. Combining the first letters of 'Nissan' and 'Motorsport' into one catchy name that easily rolls off the tongue in any language, this elite cadre of engineers and test drivers is best described by Nissan as "…the embodiment of ultimate Nissan performance, inspired by the most unforgiving proving ground – the race track." Similar in essence to Mercedes' in house AMG tuning/racing department and BMW's M Motorsport GmbH, NISMO® has worked its magic on a number of Nissan's modern sporting legends for the road and for racing homologation purposes, including hot versions of the GT-R, Sentra, and 370Z.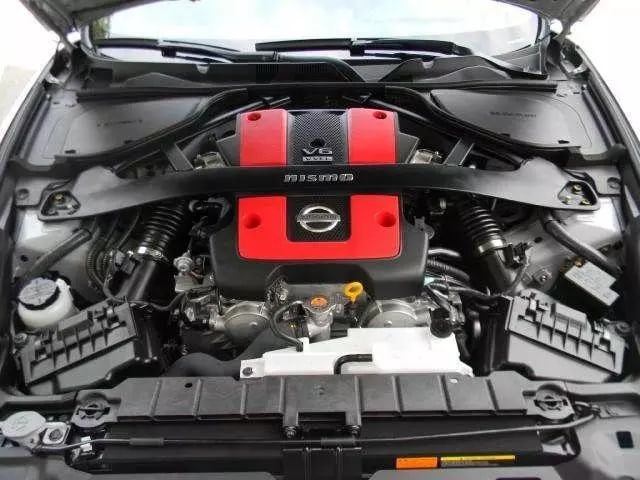 Offered with just under 8k miles of use, this numbered edition 2011 370Z Nismo® is stated by the seller to be car #21 produced for the 2011 model year. Offering stunning performance in all disciplines and essentially track ready - much in the vein of Porsche's road/track 911 GT3 - this 370Z NISMO® looks fabulous and clearly benefits from adult ownership, garage storage, and attentive maintenance. It's also reported to include all available options for the model, including the most desirable 6-speed manual transmission. According to the seller, it remains virtually flawless without scratches or dents, rolling on undamaged wheels and equipped with WeatherTech floor mats protecting the sporty, driver-focused interior compartment.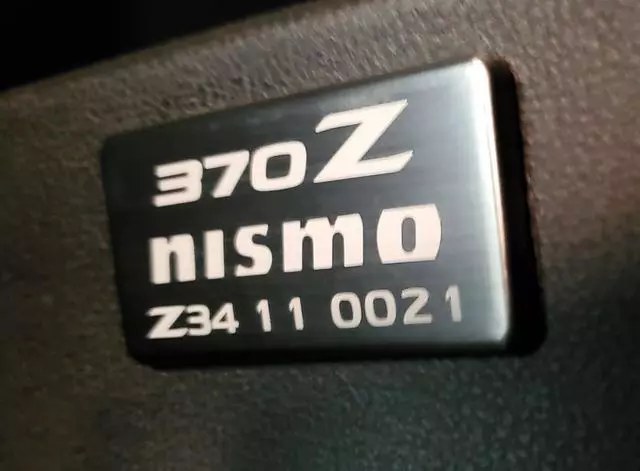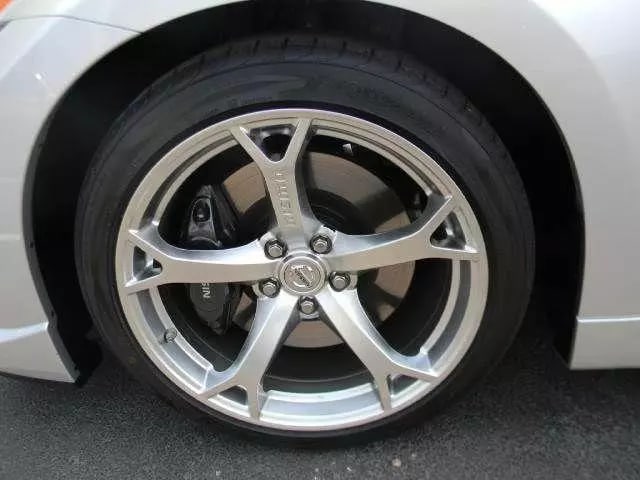 Our subject car is a prime example of one of today's best factory tuned sports cars in top spec. Speaking of which, its mechanical envelope includes a 350 hp NISMO-tuned 3.7L V6 engine, huge disc brakes, larger and wider tires, competition tuned suspension, and zero-lift aerodynamic body. We find it almost beyond belief that this example has only undergone 8k miles of use – our biggest challenge would be trying to limit seat time in this renowned driving machine!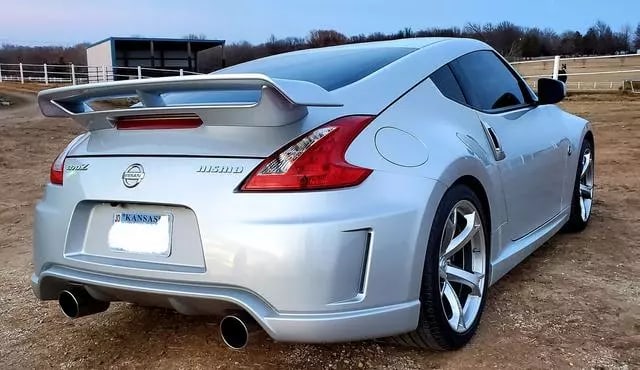 Just one Nissan 370Z NISMO® with 22k-miles has been offered in 2019 by Bring a Trailer, with the car only bid to $23,500 and passing unsold, but it seems to confirm that an example such as the one on offer with almost 1/3 the miles should be worth a bit more. Our subject car is a prime example and thus is priced a bit higher, and while seemingly overpriced at first glance, it may very well turn out to be worth the premium. These are definitely cars to watch going forward.