Why We Like It
While first designed and built for hard work as "depot hacks" serving travelers at railway stations, wood-bodied station wagons were transformed into luxurious, high-end vehicles by the mid-1930s. Boasting its own hardwood supply and skilled craftsmen at Iron Mountain, Michigan, Ford Motor Company led the charge with its affordable, yet highly equipped woody station wagons. Strong V8 power – a first in the popular price field – and timeless styling directed by Edsel Ford and "Bob" Gregorie led the American auto industry and formed a near-perfect basis for Ford's beautiful yet rugged station wagons. Mechanical improvements across the entire Ford model line enhanced reliability and the overall driving experience to match. New-for-1936 Deluxe features and more luxurious amenities helped Ford's "Woodies" make a clear break from their utilitarian past and become a high-quality accessory for the sporting life. While nearly a million Fords were produced for 1936, just 7,044 Station Wagons were built, and quality examples are quite rare, especially considering the cost involved in a proper total restoration.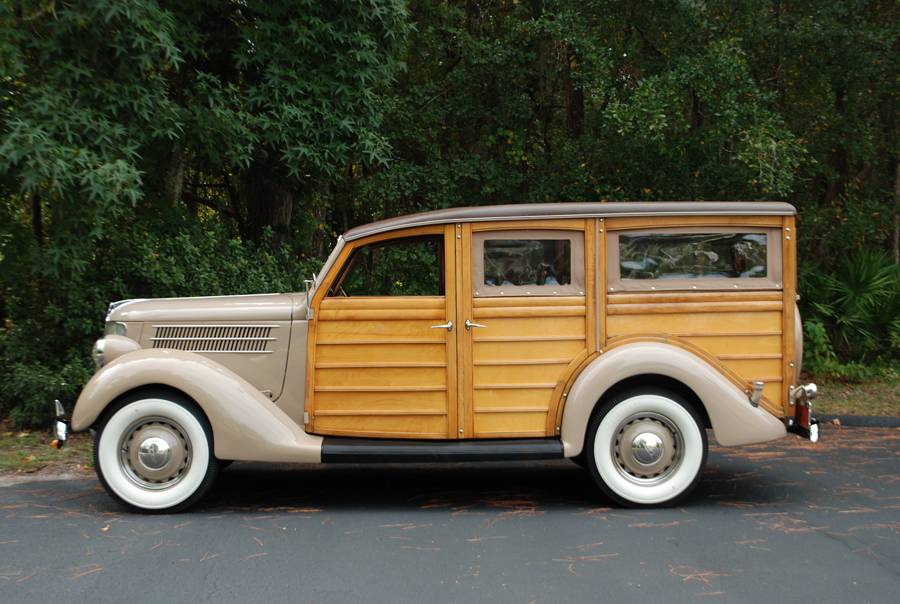 According to the seller, this captivating 1936 Ford Station Wagon retains all the original wood, and if verifiable, this is a truly rare occurrence some 80 years after it was originally built. It's offered on behalf of the third owner and according to known history, the second owner bought it from the family of the original owner all the way back in the 1950s. It was gradually restored over about 40 years and is reported to be in excellent condition inside and out. The original 1936 V8 engine was removed and replaced with a later-model '59AB' Ford flathead V8; however, a '36-vintage Ford flathead engine in need of overhaul does go with the car in the event you prefer one matching the car's model year. Welcome updates for driving pleasure include a higher-capacity 12-volt electrical system, and the brakes were upgraded to a 1948 Ford hydraulic system. Looking completely original, but capable of being enjoyed with family and friends, it is reported by the seller to have been driven up to highway speeds for about 200 miles annually.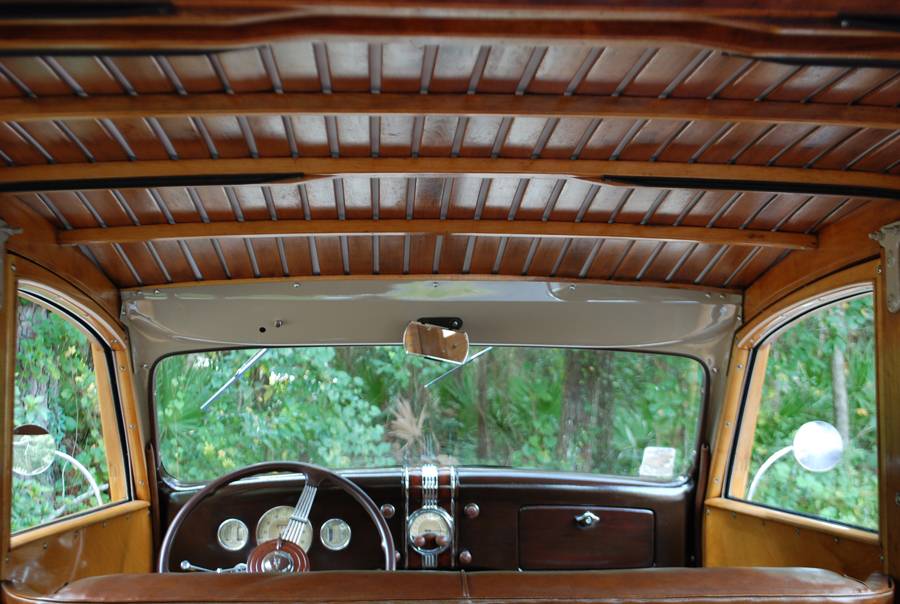 While a prewar car, Fords of the era are rugged and quite capable of being driven as originally intended, making them ideal and enjoyable collector vehicles. Woodies are relatively rare today and generally, the 1932-34 cars bring the highest sale prices; however, all of them from the 1930s are highly sought-after and valuable today. Some collectors may prefer the original V8 cars from 1932, while others love the sweeping grilles of the ones from 1934, or the nautical-influenced 1936-40 examples, which really began to display the influence of Henry Ford's immensely talented and market-savvy son, Edsel, and his design collaborations with former yacht designer "Bob" Gregorie. High-end live auctions tend to garner the highest prices ($100k or more) for the 1936 Woodies, with hot-rodded and resto-mod examples priced considerably lower than original-specification cars. While more time and research are certainly required to fully explore market dynamics for these wonderful American icons, we feel the subject car is attractively priced and that it will be well-bought at the asking price.