Why We Like It
Introduced at the October 1962 London Motor Show, the MGB succeeded the MGA, Abingdon's first "modern" sports car. Featuring bold and totally modern design, the MGB went on to become Britain's most successful sports car, with some 515k units produced through 1980. Racing success was strong and helped propel sales, including a class win and 11th overall at the 12 Hours of Sebring in 1967. There, underdog LBL 591E – the last 4-cylinder "works" racer from MG – mixed it up with far more powerful Ford GT40s, Porsche 906s and 911s, and several Shelby GT350s. The Sebring triumph was followed up with LBL 591E finishing second in class at the deadly Targa Florio the next year. Today, the MGB remains as popular as ever, thanks to plentiful parts, a strong and knowledgeable enthusiast base, clean good looks, and it's sheer fun factor. The fixed-roof MGB GT was introduced for 1965 and built through 1980, with U.S. exports shipped until 1974. Adding all-weather comfort and usability to the beloved MGB, the GT's roof design was performed by Italy's Pininfarina and stands as one of its best designs ever.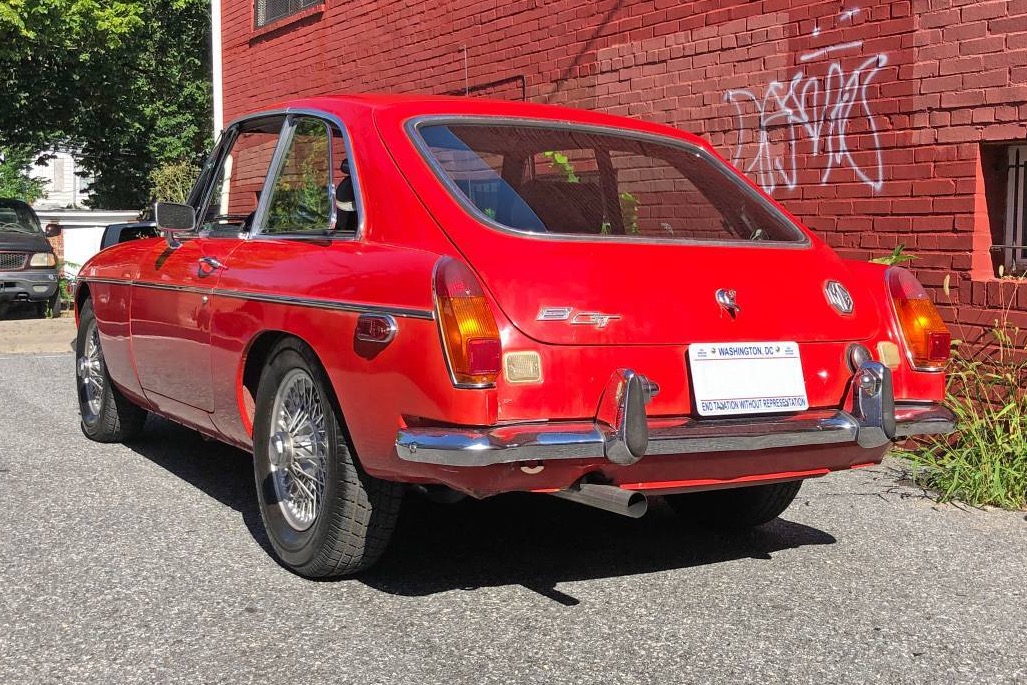 Classic sports car enjoyment doesn't need to break the bank, and this Flame Red 1972 MGB GT is a great case in point, advertised in mostly original condition. The seller describes it as a lovely daily driver that has been enjoyed and presents very well. Features include desirable original two-tone seats with velour inserts (only for the 1972 model year) that are in great condition with new foam padding. The well-sorted engine is also reported to deliver strong compression. A former Florida car with little to no rust, it is new to market with a current DC registration, title and vehicle inspection. Invoices are available for recent maintenance, including a full fluid service and replacement of the alternator, fuel pump, plus timing and carburetor tuning. Other recent upgrades include H4 Lucas headlights (factory spec for 1972 'Euro' models), a Weber Carburetor (boxed original S.U. carb included), new battery, recent tires, new Lucas factory ignition wires and spark plugs, and new seals. An original 1972 owner's manual and sales brochure are inside the glovebox.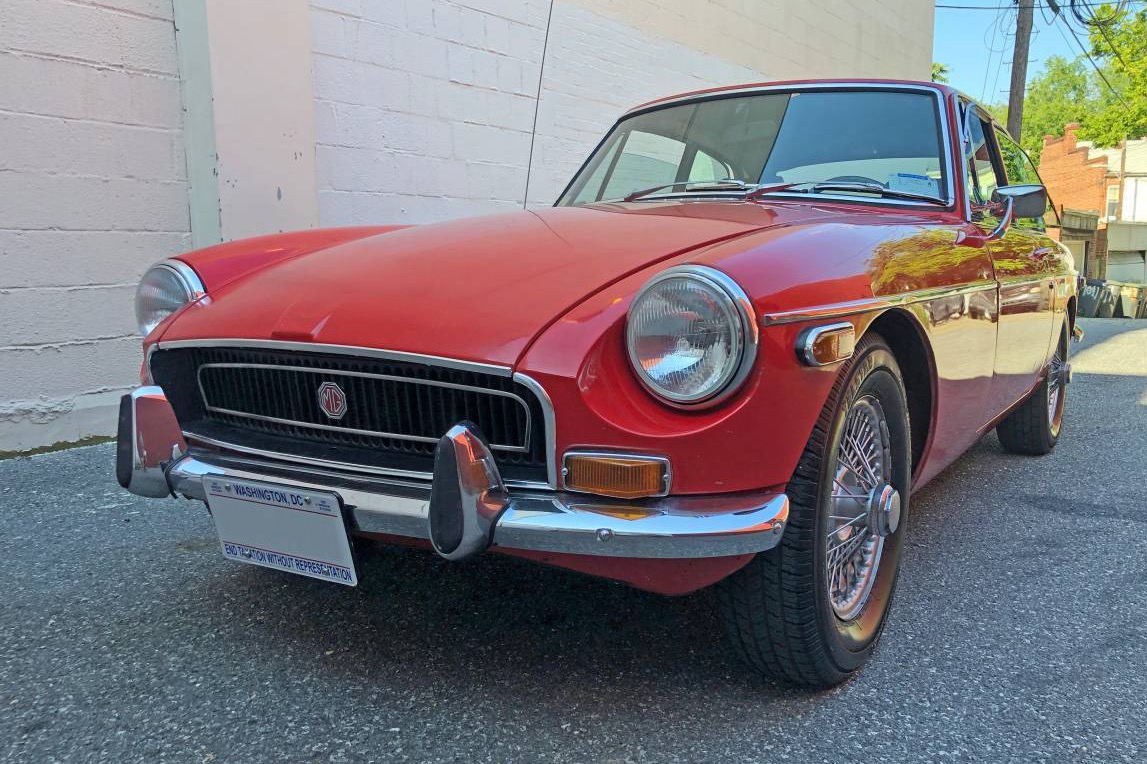 The MGB GT was popular with buyers and continues to deliver great looks and all-weather fun. Some 173k were produced from 1965-80, helping keep prices down. They are ideal and affordable collector cars and likely one of the best choices for novice and experienced collectors alike. Having said that, high-quality, solid, rust-free cars are scarce. This one looks great and sounds like a quality example that demands attention at a wallet-friendly asking price. Being a pre-1974 car, it looks great with small chrome bumpers and iconic wire-spoke wheels. The interior looks very good in the online photos, and a mounted spare plus roadside tool roll are included. All in all, a great package at a modest asking price. MGB convertibles carry a significant premium to the sleek GT, but Hagerty's current price guide values the 1972 MGB GT at $3k for a #4 driver to $21,200 for a #1 concours queen. While indeed driven and enjoyed, this one feels good and will likely be well-bought at the asking price.