Super Clean and Well Equipped: 15k Mile 1993 Nissan 300ZX 2+2
Why We Like It
From its introduction in 1970, the Datsun 240Z literally reinvented all that was good in a sports car. Looking much like a scaled-down Jaguar XKE coupe, the new "Z Car" offered a powerful 2.4L 6-cylinder engine, manual transmission, independent suspension, and – best of all – great reliability. Racing success came swiftly, and development progressed to the 2.6L 260Z, 2.8L 280Z and ZX, 280ZX Turbo, and both 2-seater and 2+2 body styles. The purer, performance-oriented early cars became richly equipped personal luxury competitors to the Corvette by the late '70s, and especially so with the advent of the 1984-88 Z31-generation cars, then with V6 power and dubbed "300 ZX." The 1990-96 Z32 generation examples returned Nissan's flagship sporty models to a more performance-oriented focus and with the initiation of Project 901 in the late '80s, the resulting new 300ZX clearly epitomized Nissan's goal to make it the world's finest sports car. Porsche's 944 and Chevrolet's C4 Corvette were Nissan's targets, and with 222hp on tap from the base model, the new 'Z' was more than worthy of its celebrated model name. While automotive journalists were at first skeptical, a drive in the new Nissan 300ZX won them all over, and a turbocharged 2+2 version with T-top, as well as a convertible would be offered during Z32 production.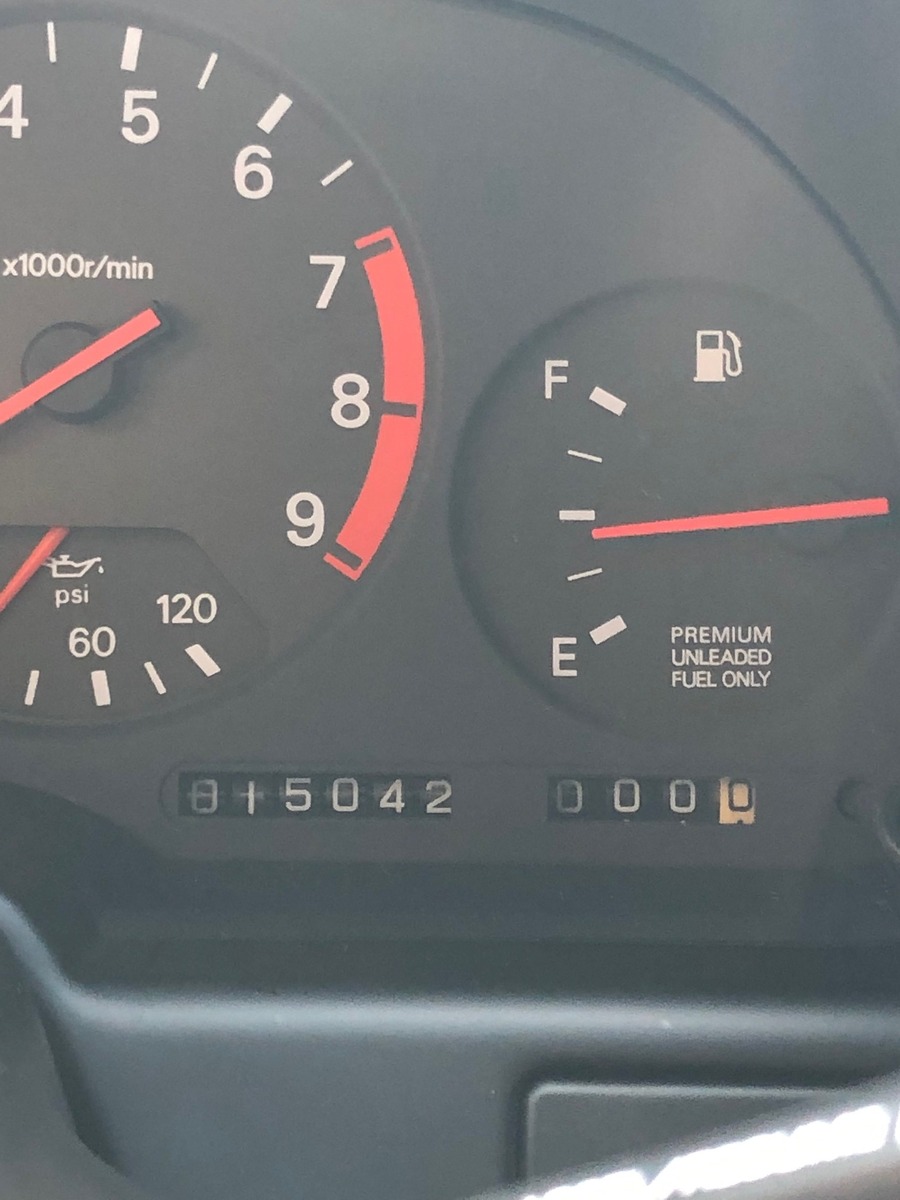 This gorgeous '93 300ZX 2+2 comes to market with just over 15k original miles, complete with clean Carfax and Autocheck reports. Its low-mileage and great condition are all the more amazing considering it has been upgraded with a boatload of performance mods – far too many to list here. Suffice to say, this Z has been fully massaged with a host of intake, exhaust, brake, and suspension upgrades, likely conspiring in unison to deliver an amazing drive. Coming from Florida, it is stated by the seller to have benefited from garage storage, maintaining beautiful cosmetics with only minor scuffs underneath the front fascia and very small blemishes. The interior is reportedly award-winning, with the leather upholstery supple and looking virtually new, having not suffered the abuse of smokers and pets. The seller also advises the car's rubber seals are soft and pliable, it runs and shifts like new, and the A/C blows cold. They also state the car benefits from a full service and comes with three sets of keys including the original "titanium key," plus the original owners' manual and sale brochures. He says that all original items also come with the sale, except of the OEM wheels. Take a look at the sale listing for a full list of tasteful updates and upgrades made to this fine example; the amount of money and work lavished on this already potent performer is simply amazing!
While the Z32 generation of Z-cars is highly appreciated and sought-after for its looks, handling, and potent performance, many surviving examples have been modified or driven into the ground. This one does maintain its basic good looks nicely though, and it's thankfully unadorned by loud graphics and decals, unlike so many other cars of its type. According to Hagerty's current Price Guide, a 1993 Nissan 300ZX 2+2 is worth $4,500 at the #4 "Driver" low end, up to $13,800 for a #1 Concours-quality example. While not factory stock as offered, and likely closer to a #2 Excellent or #3 "Good" car, you will be hard-pressed to find another Z32 300ZX at the asking price with such low mileage and care. With its many performance upgrades, you'd likely be unable to duplicate it for the price, and its very nice, factory-style presentation does not scream "tuner car." For all those reasons, we'd call this one well-bought on a number of levels.