Sweet Super Sport: 1963 Chevrolet SS Impala Convertible 409/425 4-Speed
Why We Like It
Roaring into 1963, Chevrolet was #1 in domestic auto sales, and as they began introducing an endless combination of options and ever-increasing horsepower, the Impala was at the top of the list to become a model that would be considered a ubiquitous representation of harmony between luxury and performance. By 1961, the third generation Impalas underwent their second facelift, most notably eliminating of pronounced tailfins from the previous iteration. By '63 Chevy was able to squeeze another 16hp out of their 409ci Turbo Thrust V8, and they even built 50 430hp versions for NASCAR and drag racing purposes, but those were only available as coupes.
This 425hp SS Convertible is a matching numbers example that retains the original dual quad carburetor setup, 4-speed manual Hurst shifter and Posi-Traction limited slip differential, and it represents the most powerful droptop built by Chevy to date. It is finished in in white over red interior, and though nothing is mentioned about the originality of that combo, it is quintessential '60s Impala. It appears be an older restoration, but the quality of build is evident in its current condition and the undercarriage is virtually flawless. We can't think of anything that needs to be done by the next owner except for to drive the piss out of it.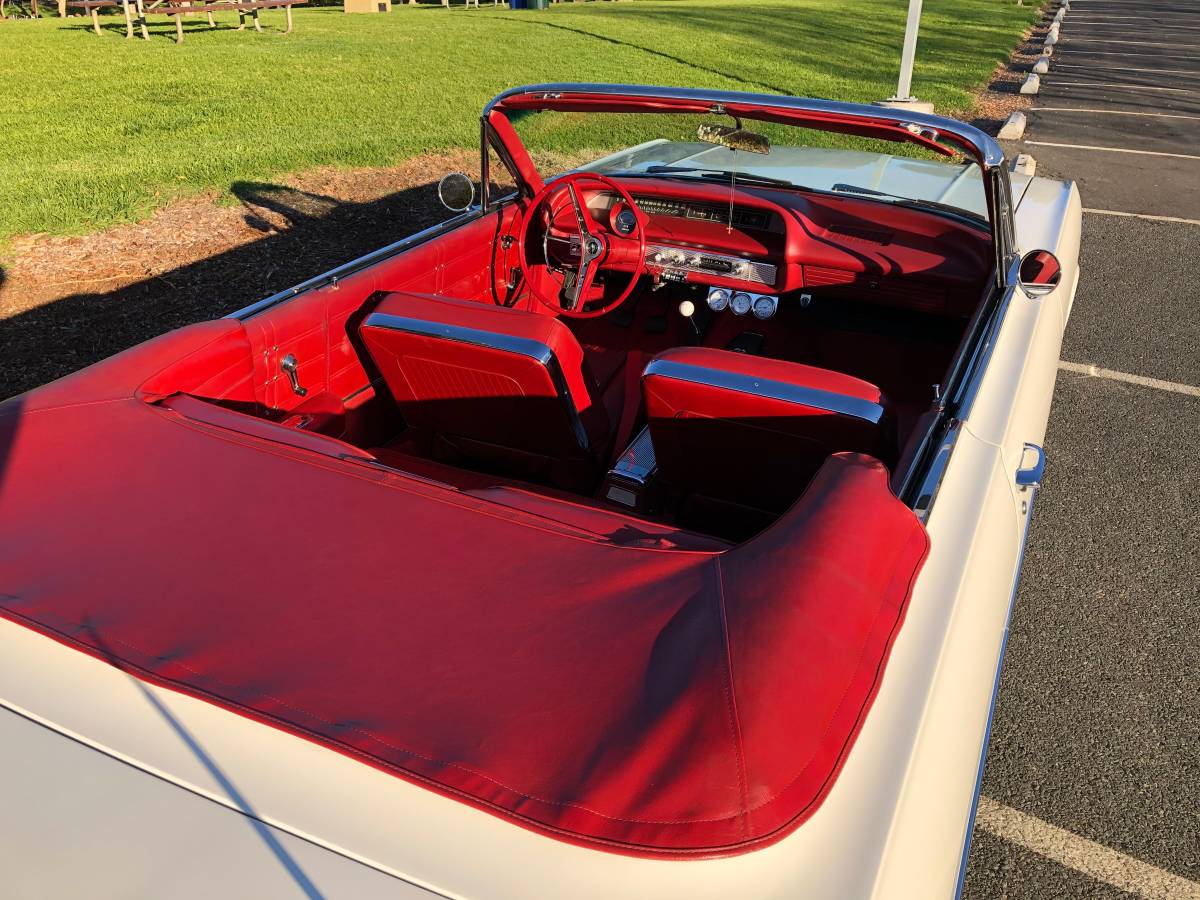 We've seen this car advertised for a couple months now, and as the price has slowly come down to more realistic territory, we thought it now pertinent to share it with you. We currently see 409ci 340hp convertibles listed for $60-90k and 425s were routinely bringing $100k just a few years ago, so even in a softened market, we think the rarity and condition make the ask on this one just right.