The Finest in the Land: 1973 Land Rover 88 Series III
Why We Like It
The Land Rover Series lineup of trucks are often the first thing that comes to mind when picturing the vehicles most used for an African safari or trekking through the Outback. They've been featured in countless nature documentaries and movies, and are indeed part of the lexicon of off-roading culture around the globe.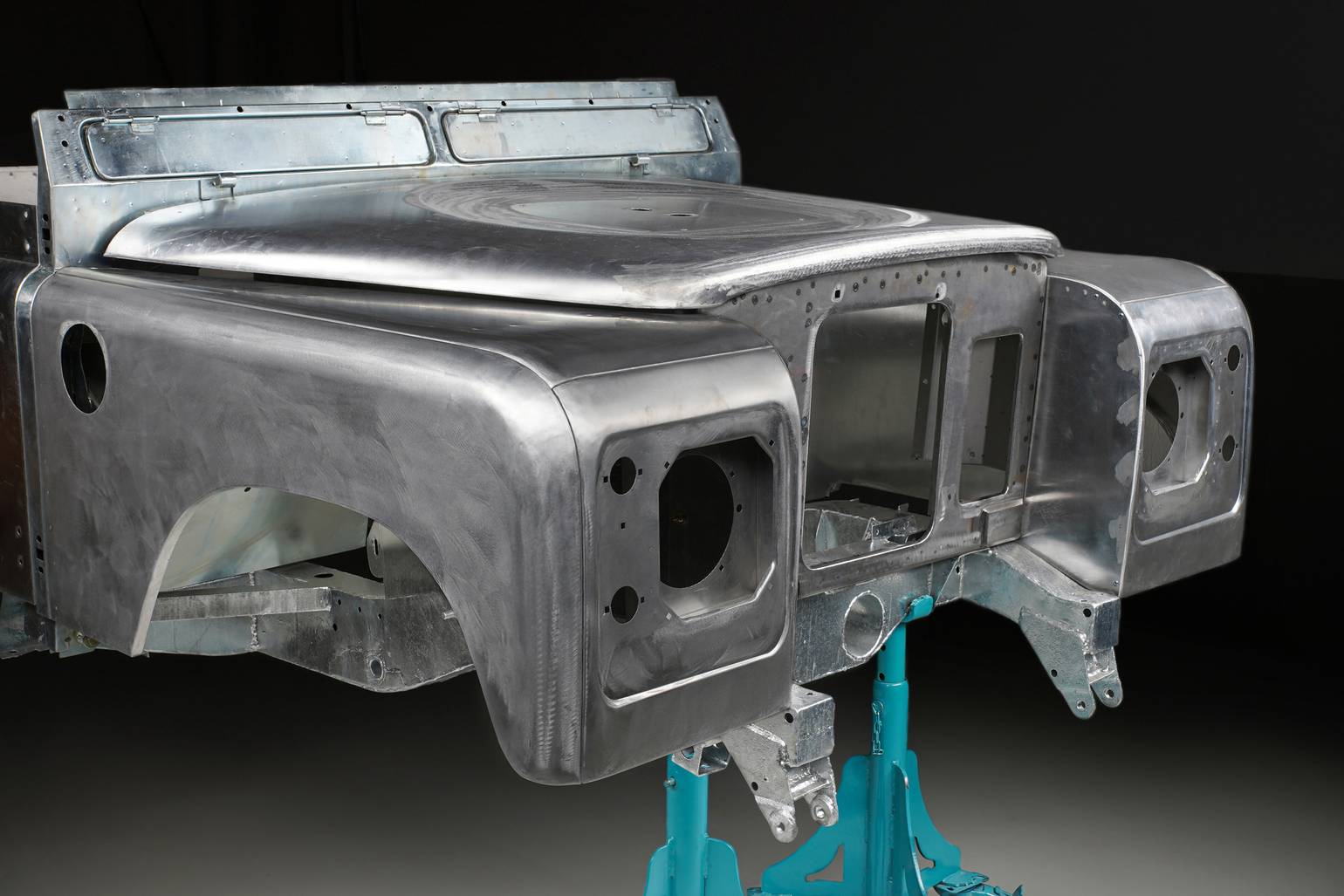 These Series III trucks were the most popular model produced by Land Rover, with 440k units being built from 1971 to 1985. This particular short wheel-based 88 Series III is something special, as it's received an over-the-top, frame-off restoration by Falcon Design in Germany. The process started with a hot-dip galvanization of the frame, and the aluminum body panels were newly manufactured to exact factory specifications. The 2.25L inline-four was completely rebuilt and repainted, and all mechanical components were overhauled including the axles, differential, and brakes. An electrostatic coating was applied to all components, and a new modern wiring harness and fuse box were added. The body was then repainted in an extremely attractive vintage blue, and a custom interior was installed using leather upholstery and cool teak wood flooring. The company claims they can finish a complete body-off restoration in 3-4 months, and when compared to the lengthy times it takes for overhauls to be completed here in the states, it really says something about German efficiency.
Restored or extremely nice 88 Series III trucks typically sell from $20k to $30k range, with a restored 1973 Series III being sold on Bring a Trailer in August 2020 for $27,000. The asking price for this truck is nowhere near that price and would shock most Land Rover enthusiasts. But restorations of this level are not cheap, and the price falls in line with other high-end vintage off-road restoration shops like The FJ Company or TLC4x4. We think it's steep for a Series III, but worth it if money is not an issue to the buyer in search of one of the finest Series III Land Rovers in the world.