The Pickup Dodge Should Have Built: 1987 Dodge Ram 150 R/T 440 6-Pack Custom Pickup
Why We Like It
Released for sale in October 1980, Dodge's D-Series pickups were now rebadged as the Dodge Ram, a bold new brand name roughly coinciding with Lee Iacocca's stunning turnaround of the ailing Chrysler Corporation. Not messing with a good thing, Ram styling continued essentially unchanged through 1993, and while Chrysler engineers focused their efforts on emissions compliance and improved fuel economy during this period, a few special Ram models slipped out of Dodge truck plants, including the cheeky and very fast 1978-79 Lil' Red Express Truck and Black-and-Gold Warlock stepside. With Chrysler Corporation's legendary muscle cars and all-out performance heritage built from the 1950s through the mid-1970s, it was only natural for die-hard Mopar enthusiasts to dream up their own interpretation of a true Mopar sport/muscle truck. This 440-powered 1987 Dodge Ram short-box pickup is one of those visions brought to reality and looks as though it was built by the factory in hot "R/T" form during the early 1970s in many ways.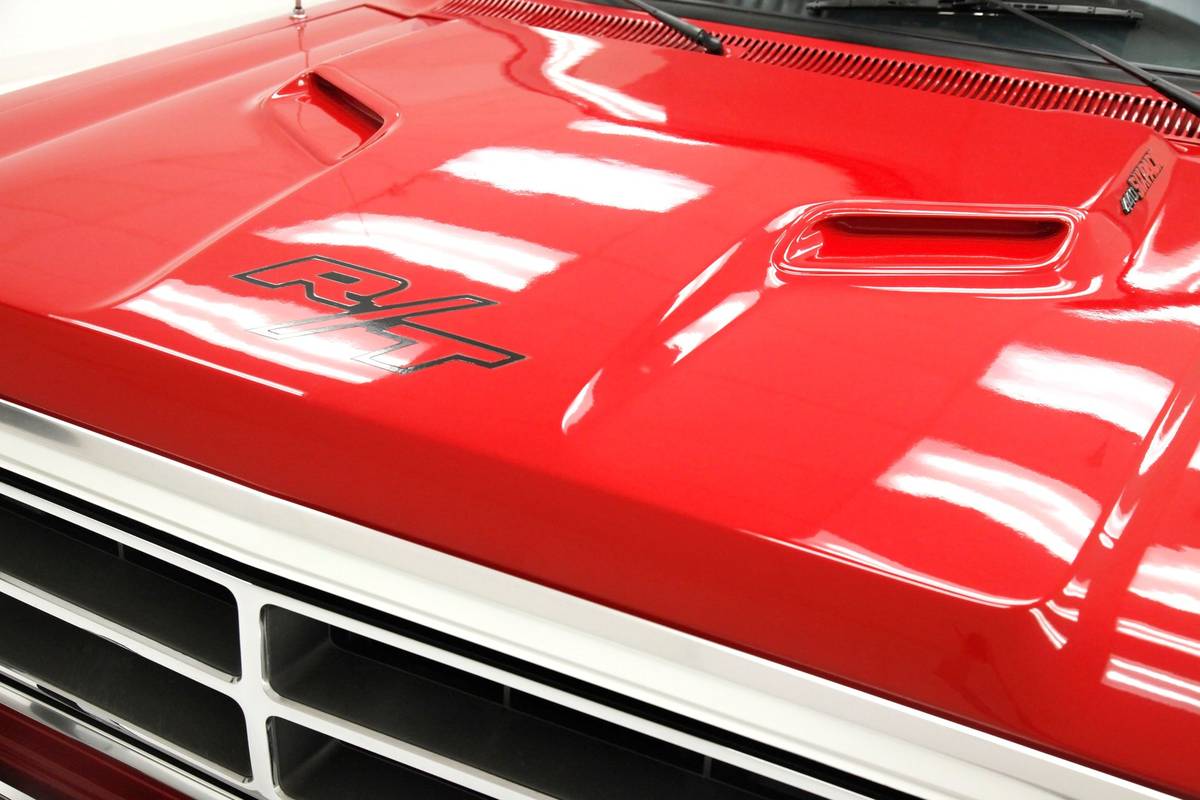 As the hood emblems declare, this clean, fast, and fun-to-drive truck is powered by a built 440ci V8 with lightweight aluminium heads and a "Six Pack" intake mounting 3 two-barrel Holley carbs for awesome throttle response. The driveline is performance-oriented to match, with a tough Torqueflite automatic transmission driving an 8 ¾-inch rear axle with 3.55:1 gears and limited slip. The truck's exterior is mildly updated to look just like a factory-built R/T "Road and Track" optioned vehicle with a Challenger-style twin-scoop hood, retina-searing paint like the "High Impact" colors of the early '70s, R/T graphics, and "Magnum 500" style 5-spoke wheels mounting fat tires. The cab was upgraded with a bucket-style seat liberated from a Lil' Red Express, including a console, plus a factory-appearing four-spoke steering wheel. Welcome amenities include power steering and brakes, air conditioning, power windows, power locks, and a sliding rear window. A neat tonneau cover and cargo-bed floor mat round out this cool Dodge Ram shortbed. According to the seller, the truck is rust-free with a straight body, great paint and a super nice interior. We suspect this one is more than capable of creating clouds of tire smoke at the mere touch of the loud pedal, and it looks like it could be a factory-built precursor to the special high-performance Ram pickups unleashed from the 1990s to the present.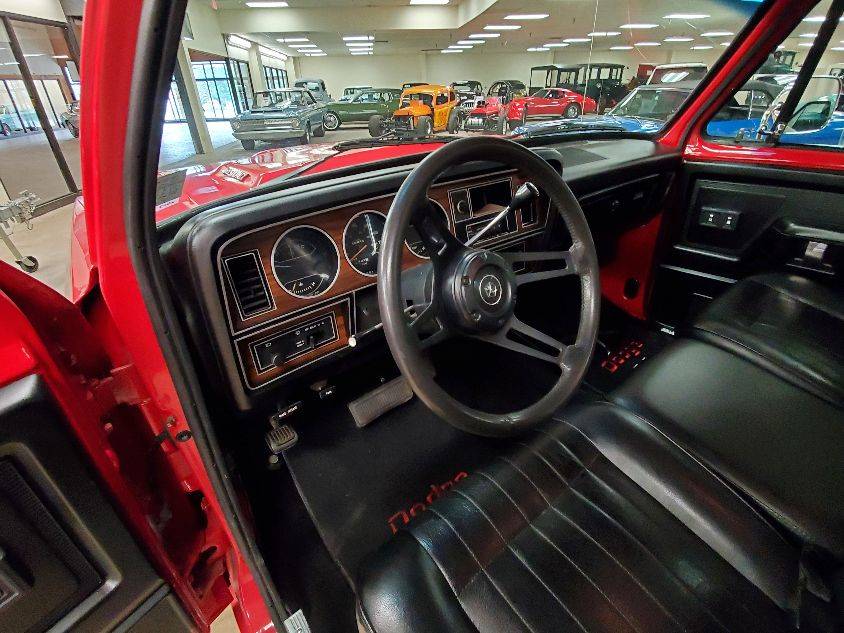 And now for the value discussion – a difficult one for many modified vehicles. Depending on how extensive the updates, resto-mods usually appeal to a thin market and often don't bring the money to cover the cost of the work and parts involved in a custom creation. Especially at auctions, where urgency is high and time short. This custom Ram looks great and must be a ball to drive and it looks like much thought and planning went into the build. Best of all, it stays true to its Dodge heritage. As we've said before, it only takes a willing, motivated seller and at least one prospective purchaser. With its great looks and apparent quality build, we must call this one fair market at or near the asking price and hope it will be spotted prowling the street with a new owner very soon!