Why We Like It
Established in 1922 as Swallow Sidecar, legendary British marque Jaguar soon ventured into building stylish coachbuilt bodies for the popular Austin Seven. By 1934, William Lyons bought out his partner, changed the company's name to SS Cars, and boldly embarked on motorcar construction. The initial 2.5L and 3.5L SS1 and SS2 models featured beautiful open and closed body designs, the product of Lyons' innate talents, robust mechanicals, and Standard-sourced engines. The "Jaguar" name would first appear around 1935 on the SS90 and SS100 sports roadsters of the late 1930's, which set the tone for the company's reputation for performance and beauty at an incredibly affordable price point. The SS100 was particularly effective, cutting a swath through the arduous, long-distance rallies of the immediate pre and post-WWII years, piloted by the era's top drivers including Peter Appleyard and Pat Moss, Stirling's sister. Production of the SS90 and SS100 was exceedingly low, numbering just 198 and 116 respectively from 1936-1939. Original examples of these unqualified legends routinely command prices in the $500,000-$1,000,000 range or more, spurring demand for fine recreations.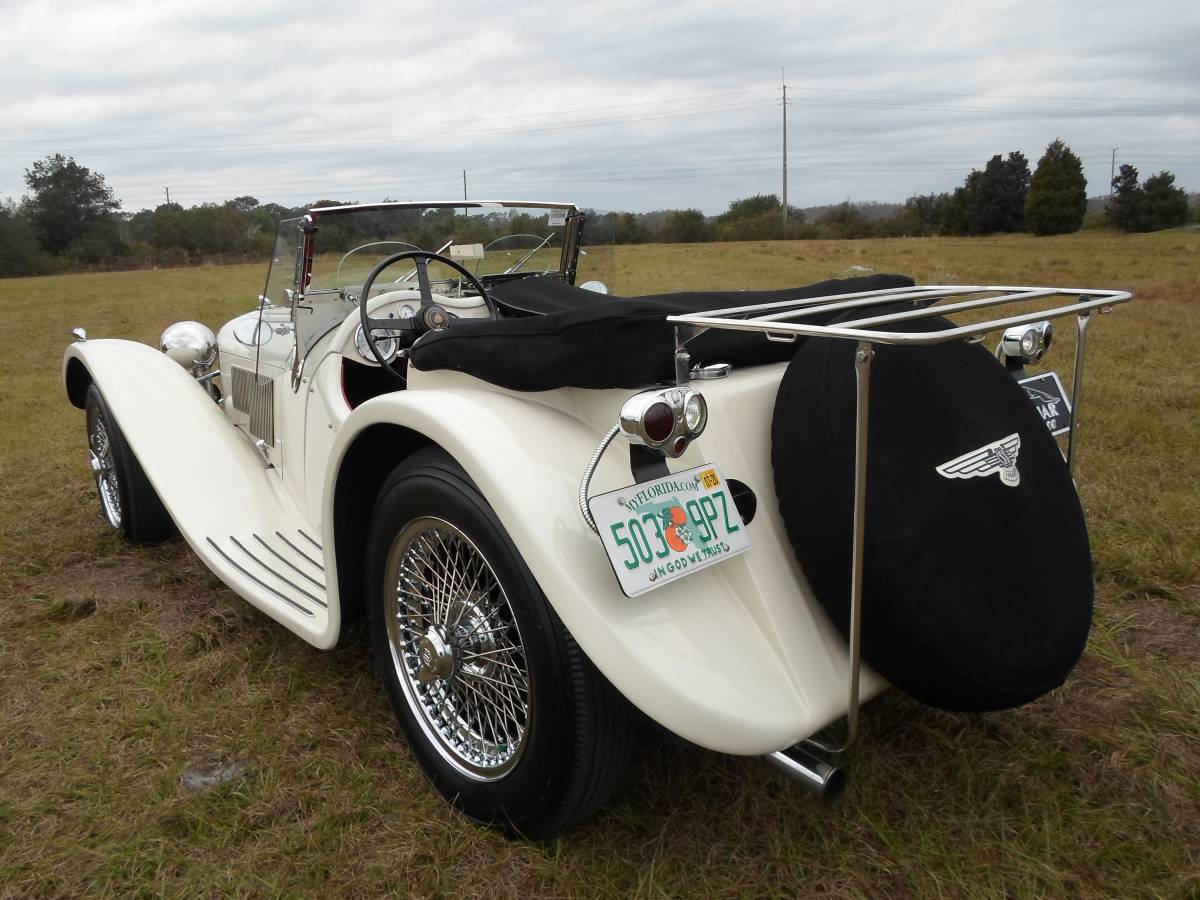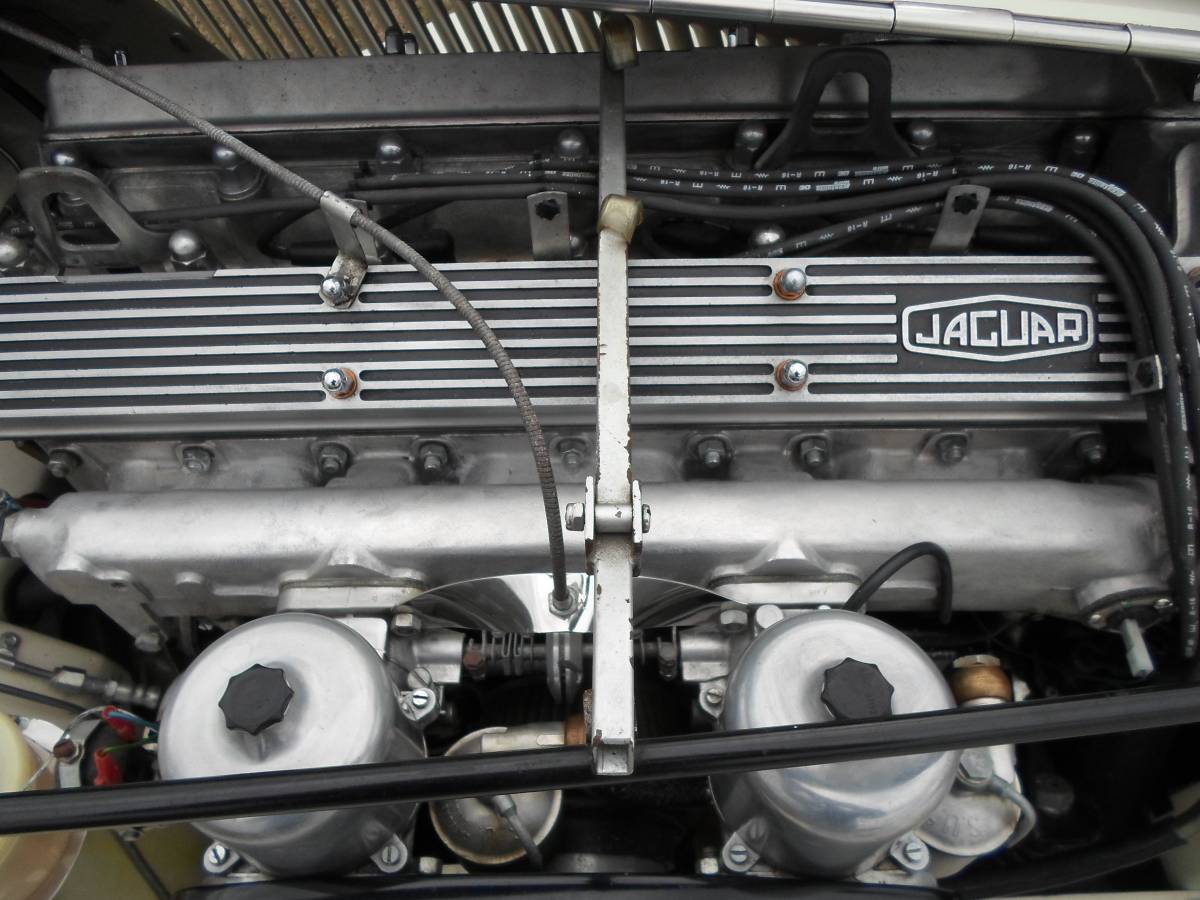 Quite likely the best SS100 recreations have come from the UK specialists at Suffolk Sports Cars. These top-notch recreations are rooted in the work of Terry Rowing, who designed the TRAC SS100 as a reproduction of the original using modern mechanical parts from a Jaguar XJ saloon including a DOHC Jaguar 'XK' inline 6-cylinder engine. This business was eventually purchased by Roger Williams, who refined the design and began Suffolk Sports Cars to build these highly accurate tributes. They were designed to be a "visually exact reproduction of the legendary Jaguar SS100" and are created to a meticulous standard, while priced over $200k should you want to commission a new build. With less than 350 produced to date, examples on the secondary market are rare and highly sought.
This 1936 Jaguar SS100 Recreation by Suffolk is one of those rare cars, handsomely finished in cream with a red leather cockpit and black top/tonneau. Significant upgrades include a 4.2L Jaguar engine, chrome 5j x18 72-spoke chrome knock-off wire wheels, a factory build manual, and luggage rack, plus a touring trunk. Although visually reproducing the classic lines of the SS100, these recreations have significant upgrades to heighten the driving experience, including Jaguar dual unequal length wishbone front suspension with adjustable coil over dampers and original-appearing dampers in place, 4-wheel disc brakes (4-piston caliper front, 2-piston caliper rear, all hidden behind classic drums), cable operated manual handbrake, Jaguar synchromesh 4-speed manual transmission with overdrive, Jaguar independent rear suspension with inboard rear disc brakes, and a 4-piece louvered aluminum hood with stainless-steel hinges. Other highlights include leather for the seats, gearstick and handbrake boots, Wilton carpeting, and a hidden under-dash heater. According to the seller's description, this particular left-hand drive example even scored 99.979 at the 2016 Jaguar Club of Florida Concours d'Elegance!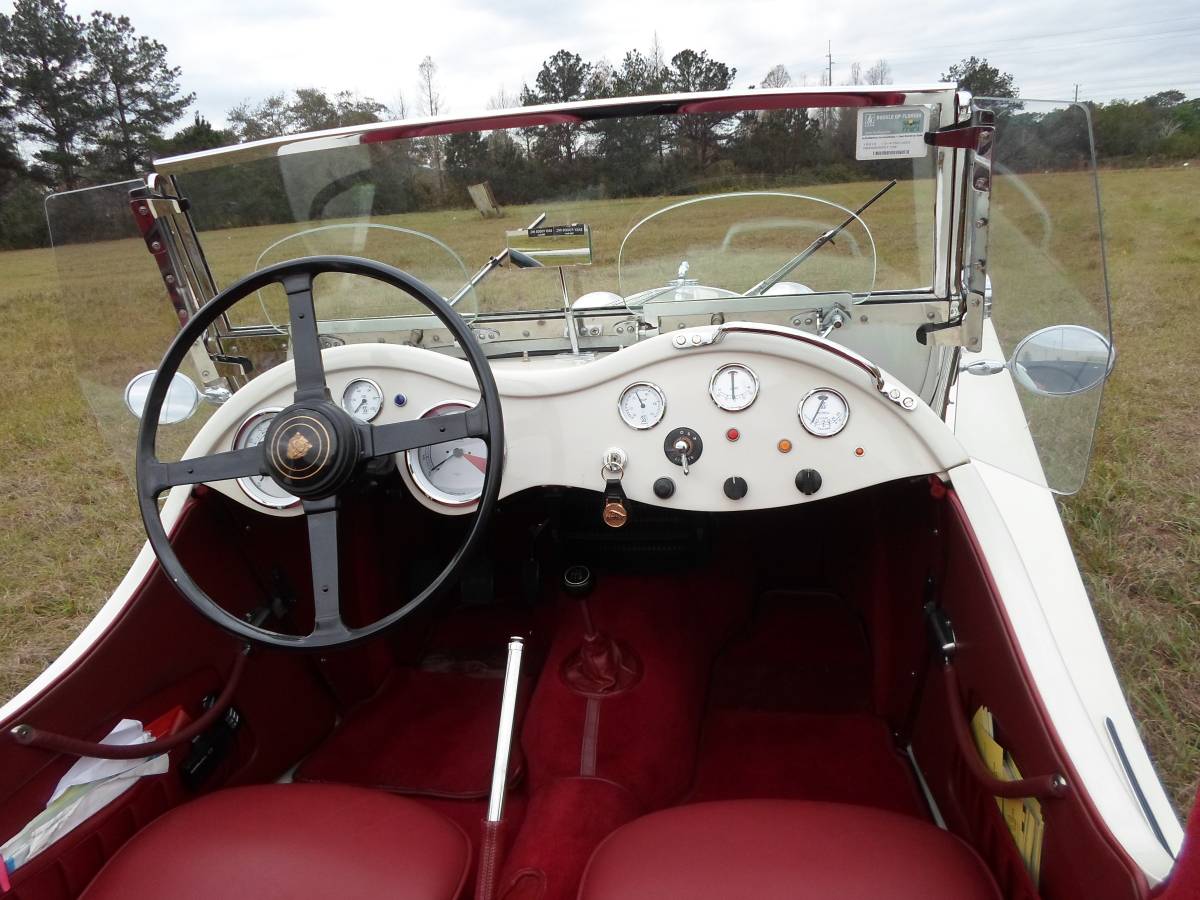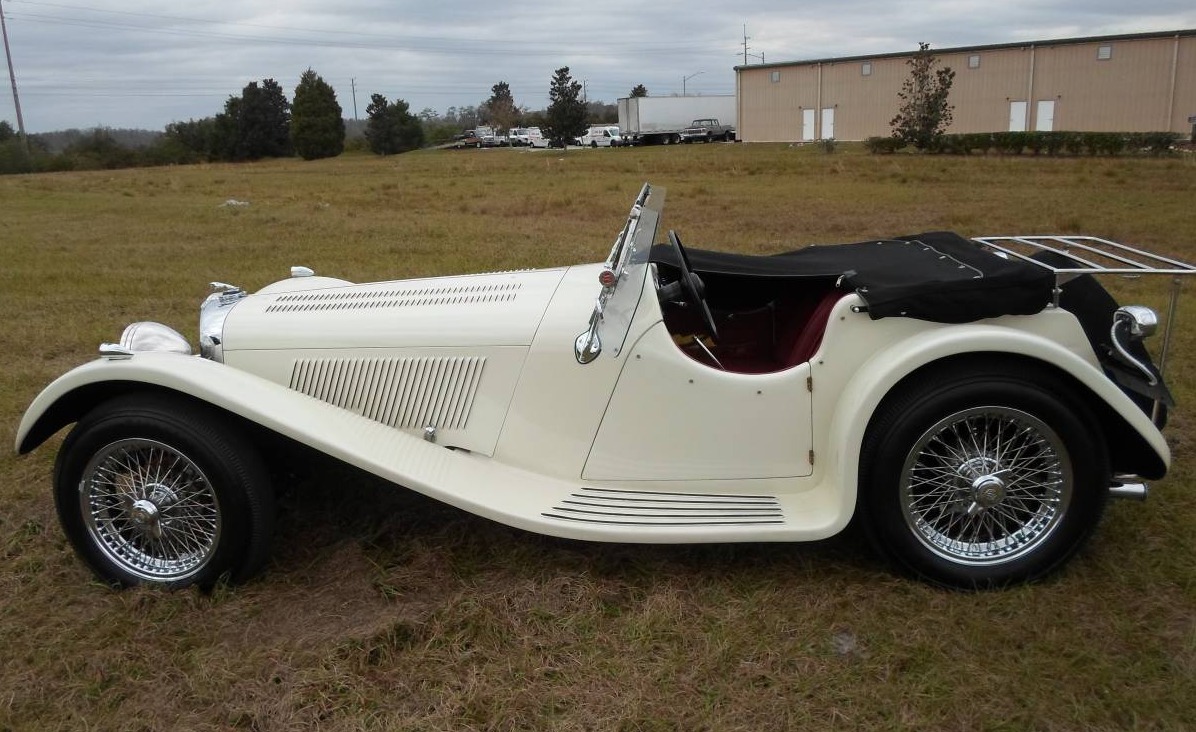 While indeed a recreation, this SS100 by Suffolk is a respected, professionally built example, all at less than half the purchase price of a brand new one from the factory, and one just sold on Bring a Trailer two days ago for $111,111. We're sure this one will provide all the experience of an original car at a mere fraction of the cost. If you've always wanted none of these adventurous sporting roadsters, but have been put-off by their extreme rarity and massive values, this just might be the automobile for you. Therefore, we will call this one well-bought at the asking price for all the value it delivers.