Unmodified Mt. Fuji Find: 37k-Mile 1995 Nissan Skyline R33 GT-R
Why We Like It
The Skyline GT-R is one of the most popular Japanese sports cars ever, with R32 through R34 models being stars of several racing simulation games. The R33 was the first production car to break the 8-minute lap time barrier at Nürburgring back in the day, and that's still quite fast by today's standards.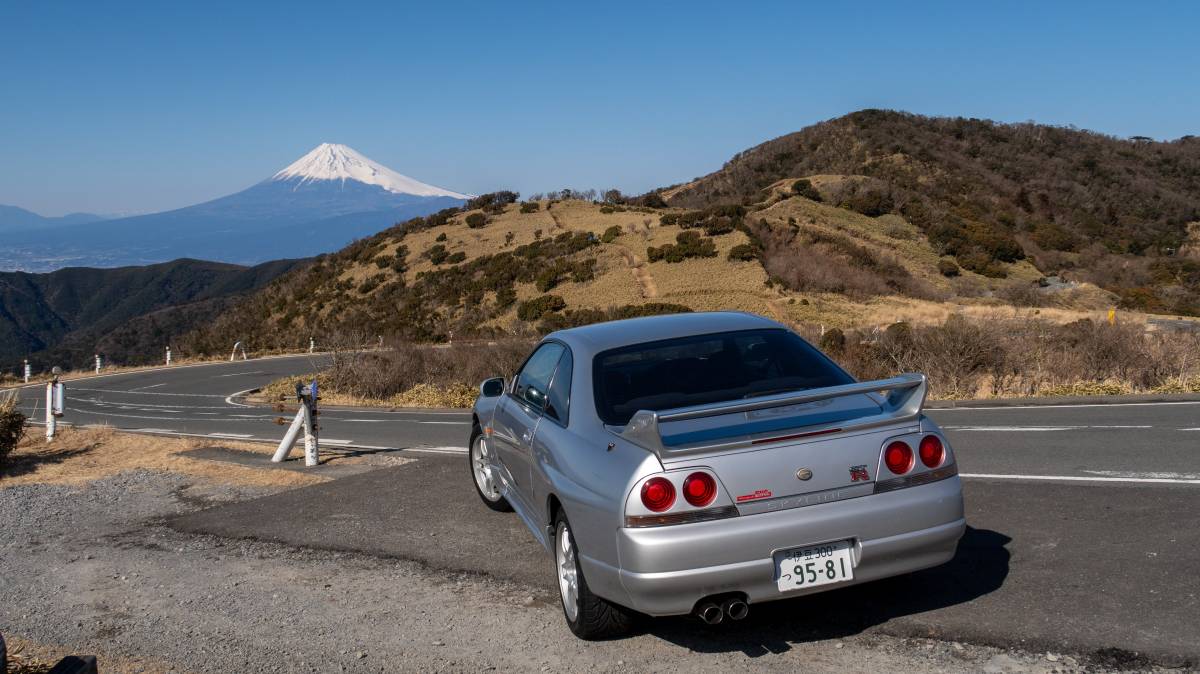 The 1995 R33's are the newest GT-R's that can be imported to the US due to the 25-year rule on import restrictions, and this car is one of the lowest mileage examples we've seen in quite some time. It's finished in its original Spark Silver Metallic paint over black interior and looks great with its factory 17" wheels. NISMO clear turn indicators have been added, though the originals are fortunately included in the sale. The interior appears to have been well cared for with only minor creasing visible on the driver's outer bolster. A MOMO steering wheel has replaced the stock unit, and a NISMO shift knob and floor mats have been installed, but the original floormats are included with the sale.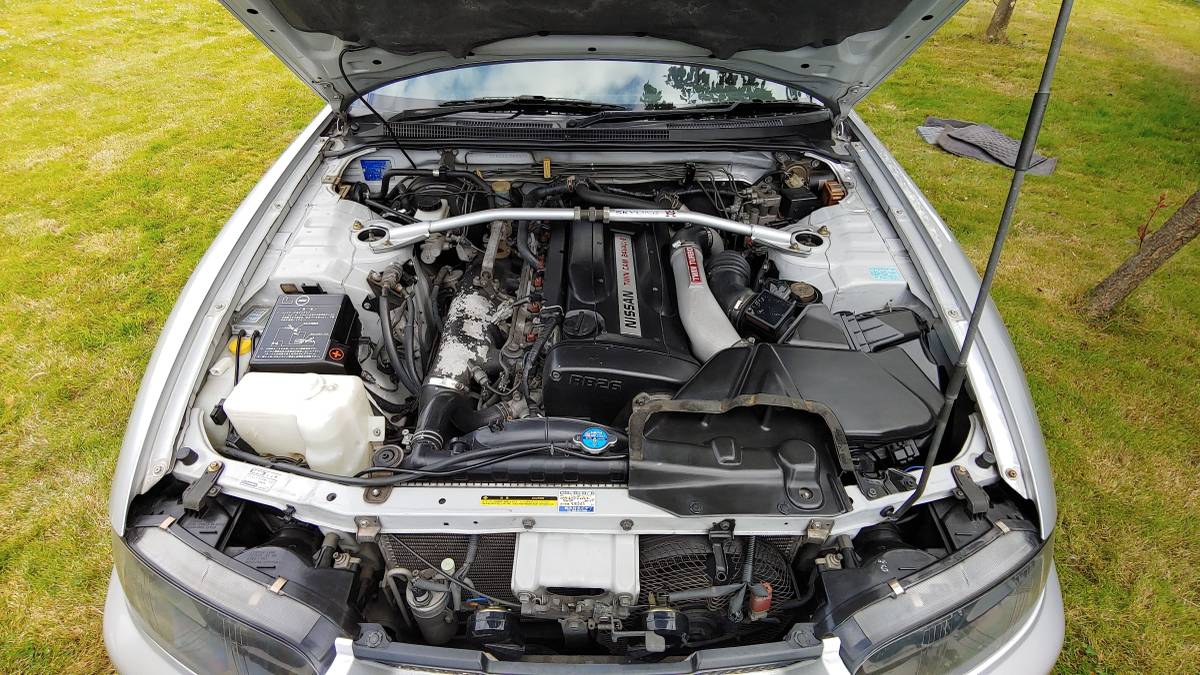 The factory 2.6L twin-turbocharged RB26DETT inline-six has not been modified, which is extremely rare in today's market. It is paired to a 5-speed manual gearbox, and the car's all-wheel drive and HICAS four-wheel steering systems are fully functional. Unbelievably, the car retains its factory suspension, brakes, and exhaust system! It was recently serviced with an oil/filter change, new battery, new tires and replacement front brake pads. Also included are the Japanese Skaken records (inspection reports) from new to February 2020, importation paperwork, and a clean Washington title.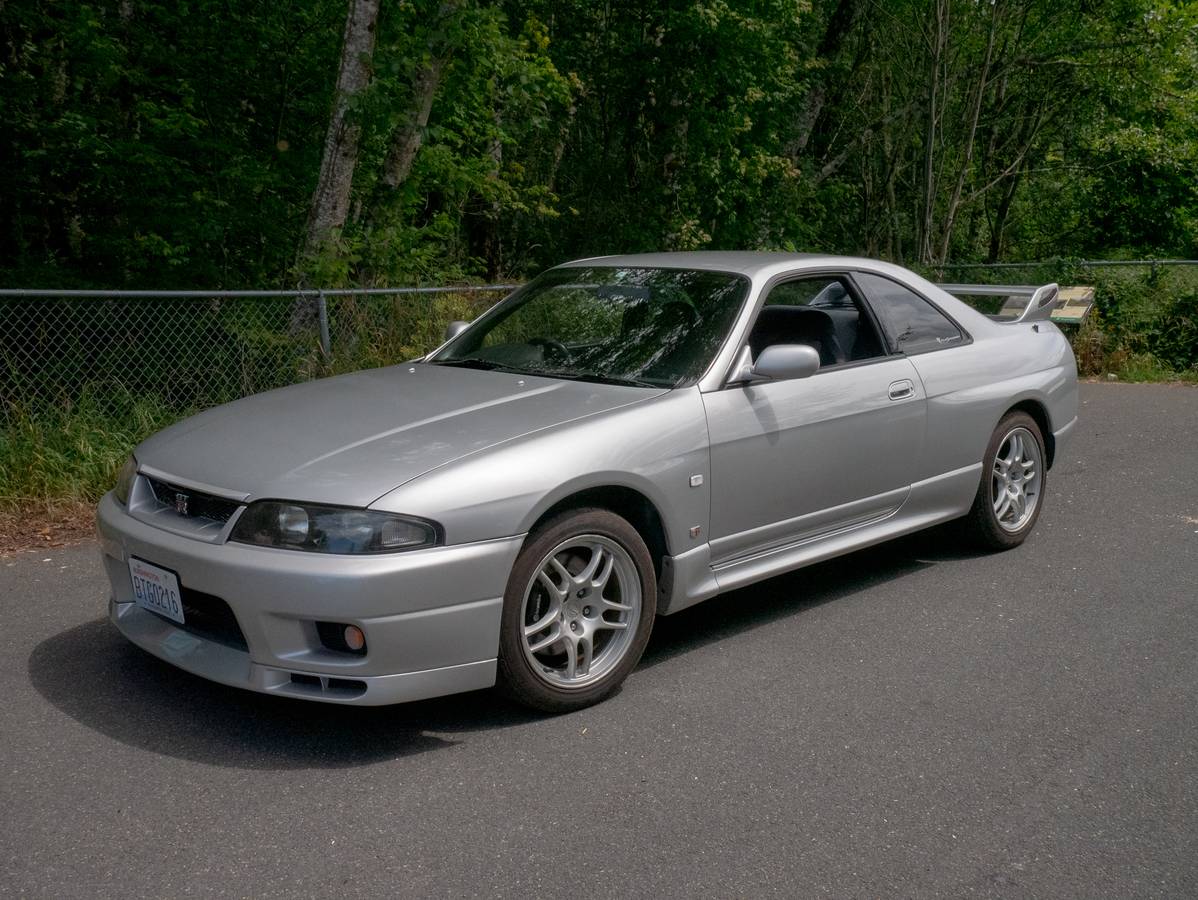 Prices for R33's can range from the high $30k's all the way up to $60k depending on mileage and whether it's a V-Spec model or base GT-R. The seller's asking price here is in line with some higher mileage base GT-R's, so we'd definitely be taking a closer look at this example if we were in the market for a R33.